A series of artworks that represent the glory and spirit of India. Each artwork tells a story and captures the last impression of the indian heritage. It celebrates the countires art of culture in the true spirit, adding a modern classical twist to the way they have been designed. 
This series of postcards, posters and coasters celebrates the heritage, culture and the popular destinations in Karntaka, India.  This project for me is work in progress as there are several other destinations around India to cover. I will sharing them as i keep finishing them.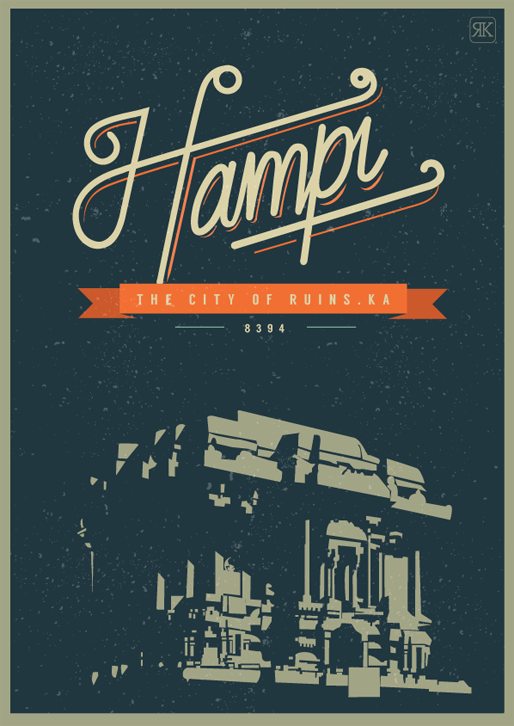 GOL GUMBAZ - Bijapur - KARNATAKA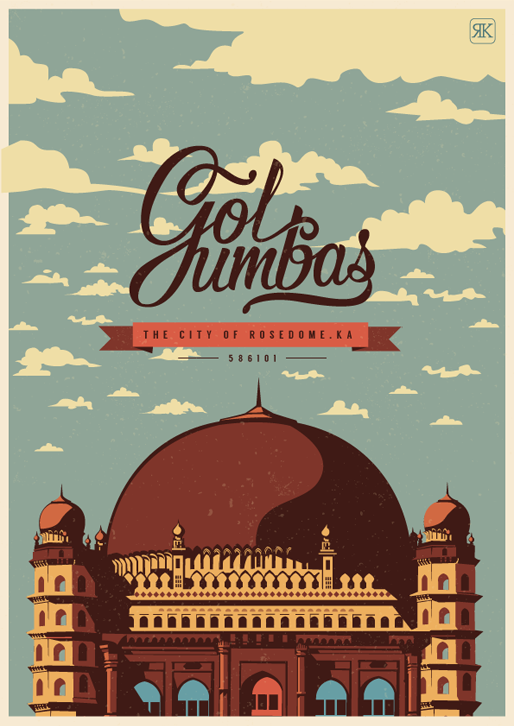 Details of where to purchase these prints coming soon.
Thanks for viewing!