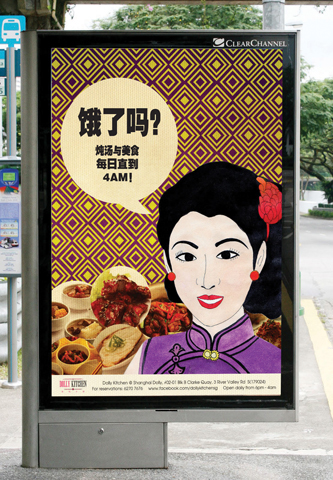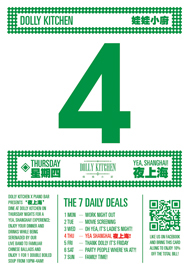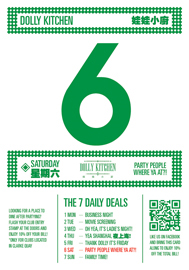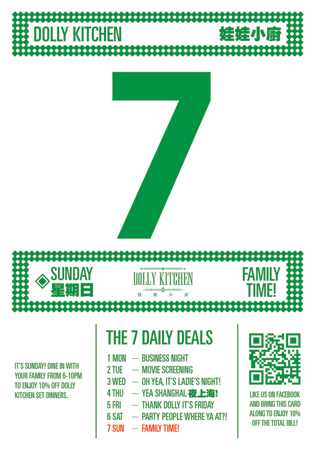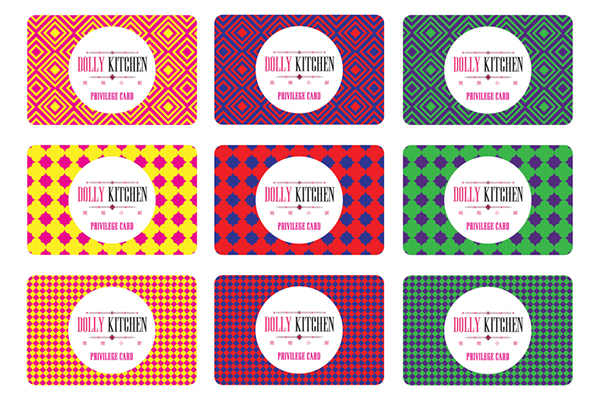 Inspired by the 1930s Shanghai poster girls, i designed a series of posters and publicity collaterals to promote Dolly Kitchen by Shanghai Dolly. Contrasting colours were used to reflect on Shanghai Dolly's vibrant image.
I came up with 7 daily deals to attract more crowd even on weekdays, and the flyer designed for this will be placed together with the ads on the stands around Clarke Quay and also placed with free magazines like I-S, Juice and Catalog. Postcards will  be placed at ZO card stands around Singapore and it is designed in a chinese calender format. People will know that it's a Chinese Restaurant after picking up the postcard.
Dolly Kitchen privilege card is also introduced and i came up with 9 designs of 3 different patterns and 3 different colour combinations each adapted from the poster ads and publicity materials. Reason for this privilege card is that although there is an existing card under Shanghai Dolly, club memberships are usually costly and with this card specially for Dolly Kitchen, there will be future loyal customers who are non Shanghai Dolly patrons. Vouchers are also designed adapting the same style of the privilege card.