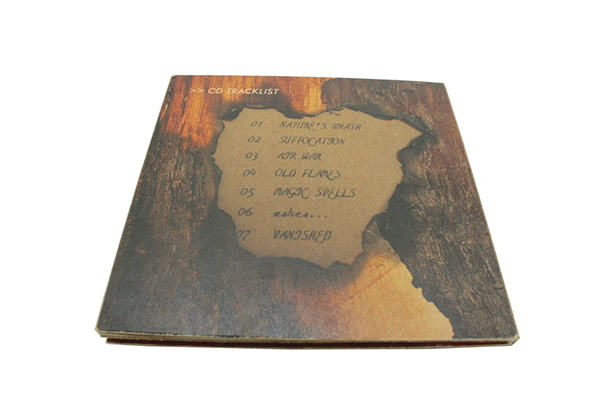 My Chosen theme for Earth Beat was 'Wild fires' and through my research, i found out that wildfires first wipes out the whole forest, and then they return nutrients to the soil by burning dead/decaying matter, enabling a new generation of seedlings to grow. Therefore, i named my CD volumes as 1.The Nature's Wrath and 2. The Rebirth.
In Vol.1, i wanted to show the flames and wiping out of the forest, therefore i made a burnt frame to frame up the illustrations of the animals and plants in the forests. The inner graphics is a watercolour painting of a burning forest, leading to the Cd. Also for Vol.1, the Cd surface graphics is drawn using lines which is spreading out.
While for Vol.2, i used lines to represent the uproots of the roots beneath the soil. In Vol.2, i also used more colours like green and red to highlight. For the Cd graphics, i also used the intertwined lines to represent the roots.
For the outer case which is used to hold the 2 Cd volumes together, i did a die cut of the word 'Wildfires' so that it can be seen though. I used the typewriter to hand type most of the texts out, as it goes well with the designs.