Logo design and website design for this awesome US company based in Milan.
Old College Ties website features a nice customization tool to create fancy unique ties.
Talking about the logo, i was asked to create something fine and elegant, with an old fashioned touch recalling the university mood of the rowing clubs.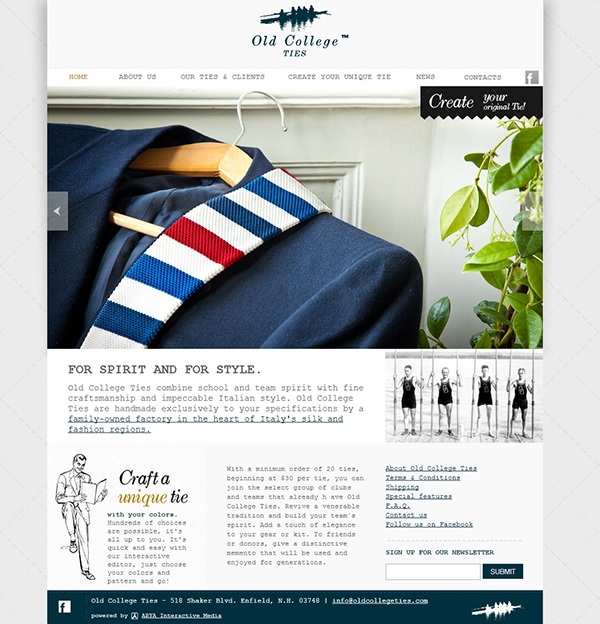 This site features an awesome tool to create customized ties. 
The client wanted to keep this service very personal, like the handmade old-fashioned ties they sell...so i excluded all online payment methods, the order is to be sent via e-mail.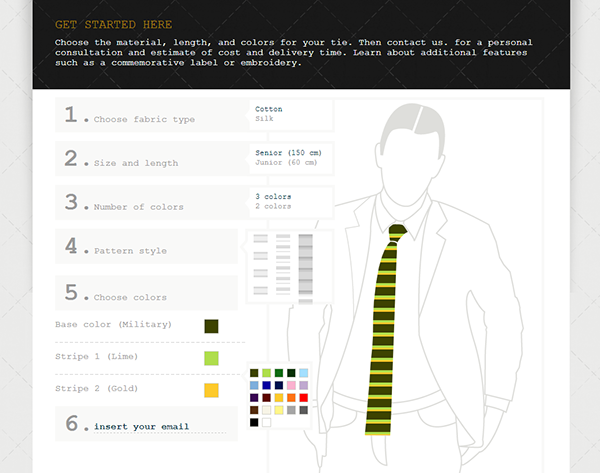 Newsletter designed for Old College Ties DEM (direct e-mail marketing).