BIGGER, FASTER, MORE SOCIAL.
Toyota's NASCAR teams have a huge following, but that hasn't necessarily translated into fan interest in
Toyota vehicles. Toyota Sponsafier got fans to engage by letting them design their very own Camry race car. The results were phenomenal, and for the second year we knew we needed to be sleeker, faster,
and even more social.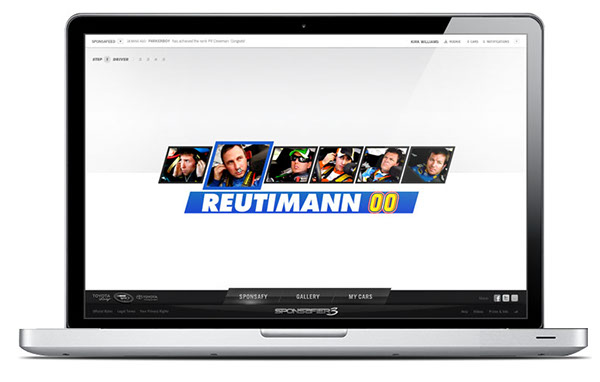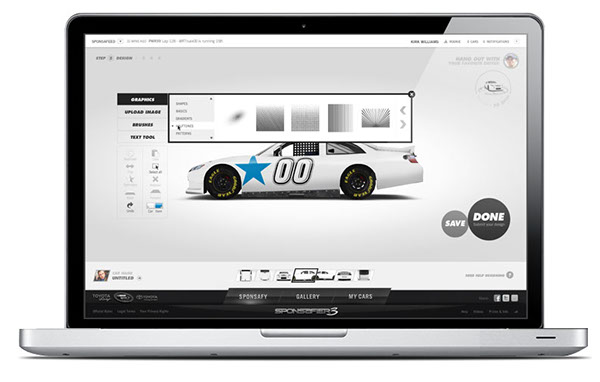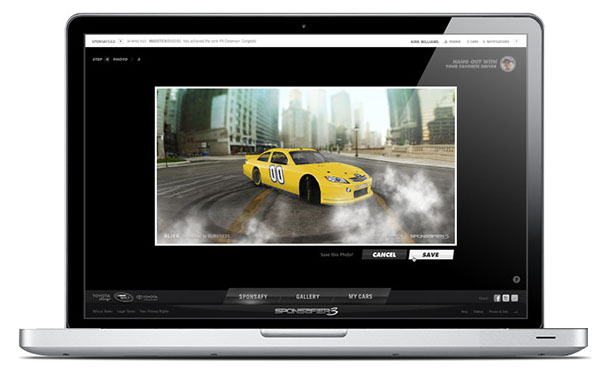 Sponsafier 3 & 4 upped the ante by giving fans a chance to win a day with their favorite Toyota Cup driver. The new features, streamlined design and enhanced social components let fans engage even more than before, bringing thousands of new fans into the world of Sponsafier.