With the space of an SUV and the fuel efficiency of a Prius, you can go more places and do more things – the Prius way. So to launch Toyota's new Prius v, we wanted to spark people's imaginations about what they'd do with a bigger Prius. In "More Prius, More Possibilities," the Prius v is a portal to a hyper-detailed, fantastical world where anything can happen.
Thank you to Sergio & SerialCut™ for the Amazing Print & OOH.
We worked with Serial Cut™ to create a magical world of possibilities.
CONCEPT SKETCH
We worked out the layouts with these simple sketches we traded back and forth. The process was super fun and its cool to see how similar things actually turned out. SERGIO!!!!!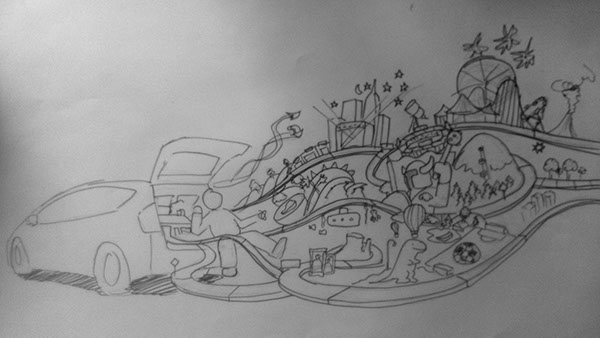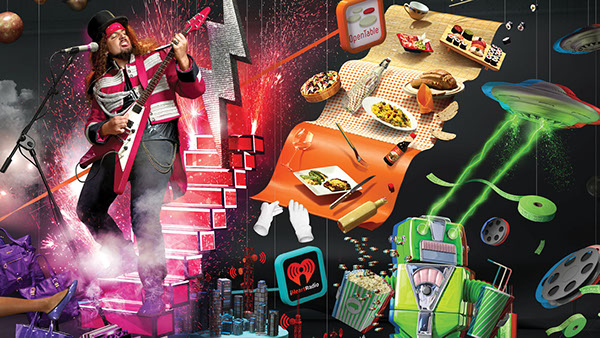 THE MAKING OF by SERIAL CUT™