Toyota's philanthropic arm has a long history of charitable giving, but is not known for this by the public. They needed an initiative that would generate good word-of-mouth among consumers in the wake of a very public vehicle recall. Enter "100 Cars For Good," which let non-profits compete for a brand new Toyota for their organization.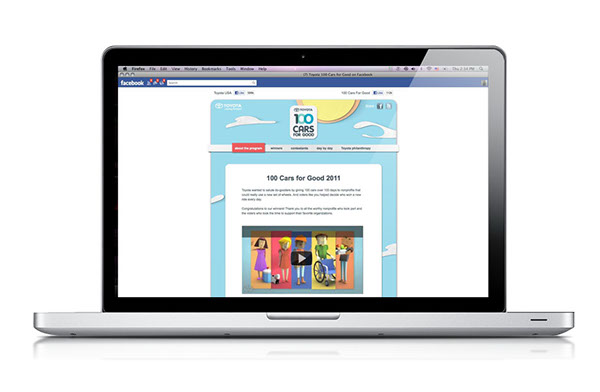 Non-profits were invited to apply for the 100 Cars For Good program via a simple Facebook interface. They were given tools to produce an entry video, and post it to be voted on by the public. Each day for 100 days, five deserving organizations were put up for a vote, with the winner receiving a brand new Toyota.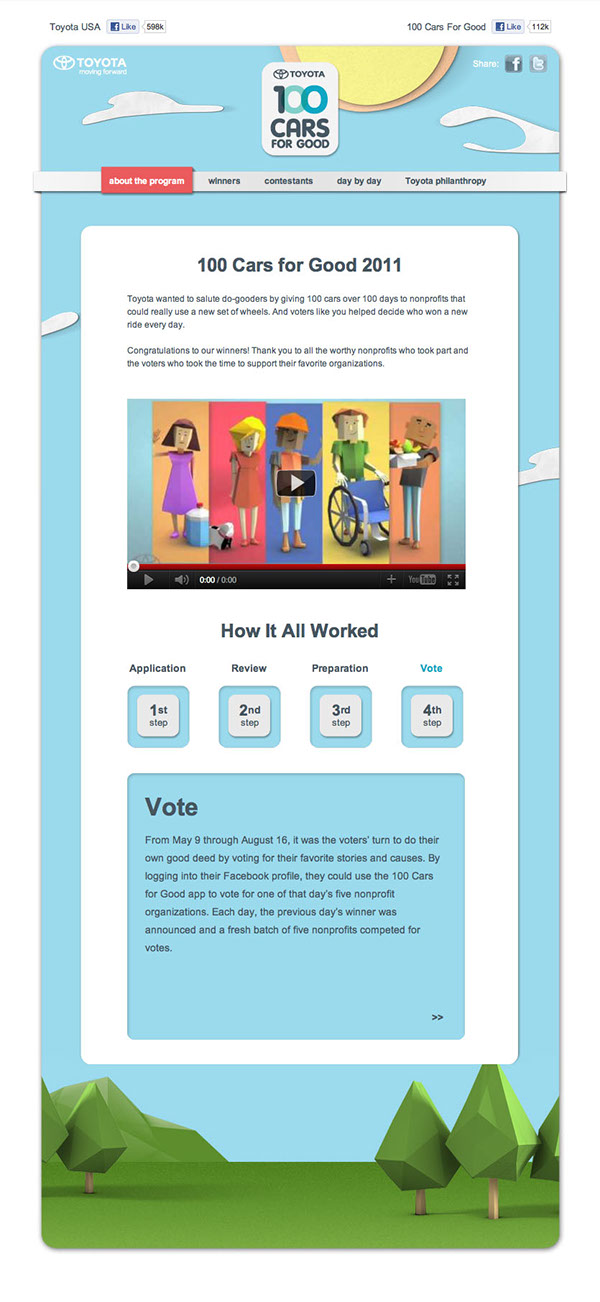 Hundreds of organizations applied to be considered for 100 Cars. The applicants were narrowed to 500, and based on thousands of votes from the Facebook community, 100 winners were determined. And just so everyone walked away a winner, the 400 runners-up all received a donation from Toyota.
Thanks to Jonathan Granewich and Jonathan Pelleg the creative team on this project. Bravo young men!