Jill|Clive
Type-thought about recall and obvilion
That project was done for the ISTD briefing named 'Imbalance' where we had to reflect any kind of imbalance using essentially a typographical resource.
The final work is about the imbalance on the amount of memories in life. It tries to explain the real story of two persons, one that have an excess and other that have a lack in the amount of his memories.
One of the stories is about Jill, when she was twelve she started to recall perfectly every little detail of her own life.
The second story is about Clive, his memory only lasts 30 seconds and after that time is restarted. He cant remember any new thing of his life.
Stories reflect an imbalance by three common topics that are treated along the work. The SIZE of memory that each one of the characters have, how that size affects them in their LIFE, and finally how a life with or without memories affect to their EGO.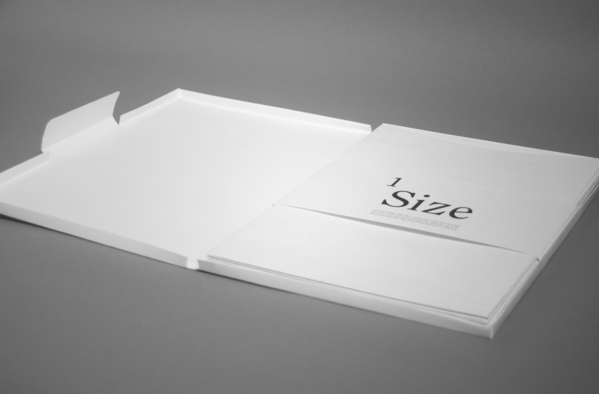 The first pair of posters are 'Size', treats the most essential and banal aspect of the work, thats the reason why is shown frist, the intention of this pair of posters is to show clearly the lack and excess of memories that have Jill and Clive.
The 5th february of 1980, after moving from New York to Los Angeles she started to recall every little detail of her own life but stood having an average memory for everything else.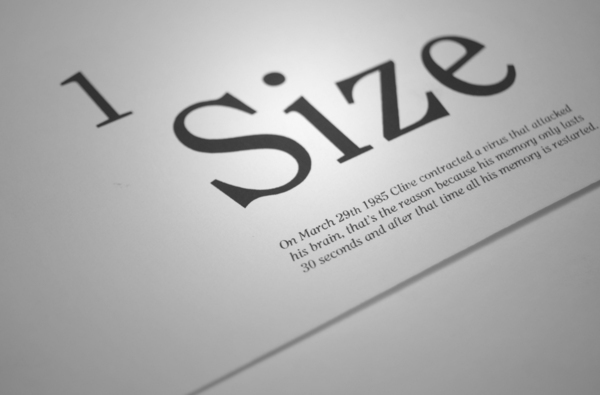 On March 29th 1985 Clive contracted a virus that attacked his brain, that's the reason because his memory only lasts 30 seconds and after that time all his memory is restarted.
1985   MARCH   29th   'Wake up for frist time, all my senses work and I feel alive'
The second pair of posters are 'Life', and its intention is to reflect how excess and lack of memories change the way of life of Jill and Clive.
Her life is like see a television that has two screens. At one screen is reproduced a homemade tape about her past and at the other screen is reproduced a tape about her present.
The size of his memory makes his life incomplete. It's like a film with a lot of errors of continuity, everything around him changes in ways that are phisicaly impossible.
The third pair of posters are 'Ego', and its intention is to show how the perception of Myself changes depending on how much things we remeber about ourselves. An excess of recall creates an egocentrical way of thinking while the abscence of memories makes us lose our identity and conscience about ourselves.
Her 'problem' is a consequence of an obsession about herself. She remembers everything because she wrote 50.000 pages in her diary and has 2000 video and audio tapes about her life.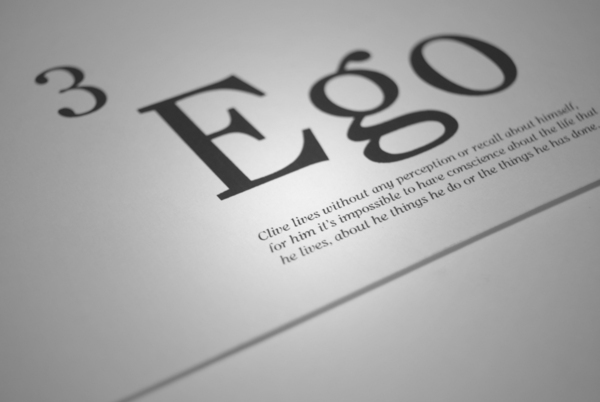 Clive lives without any perception or recall about himself for him it's impossible to have conscience about the life that he lives, about the things he do or the things he has done.