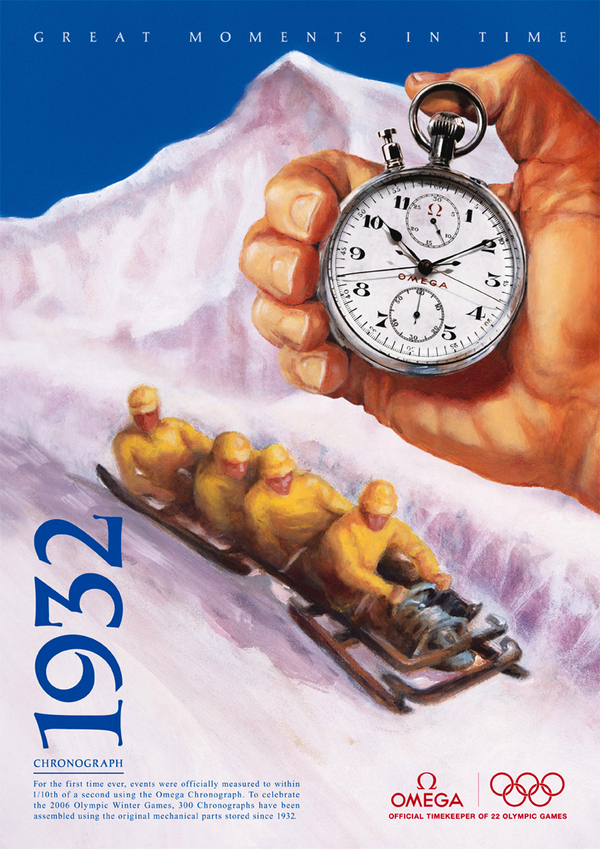 This was a series of 13 posters I designed in 2006 for OMEGA Watches to commemorate their 22nd appointment as the Official Timekeeper of the Olympic Games. Inspired by the incredible Olympic posters of the past, each one celebrates a person (or event) that exhibited great feats of courage and strength in upholding the Olympic spirit.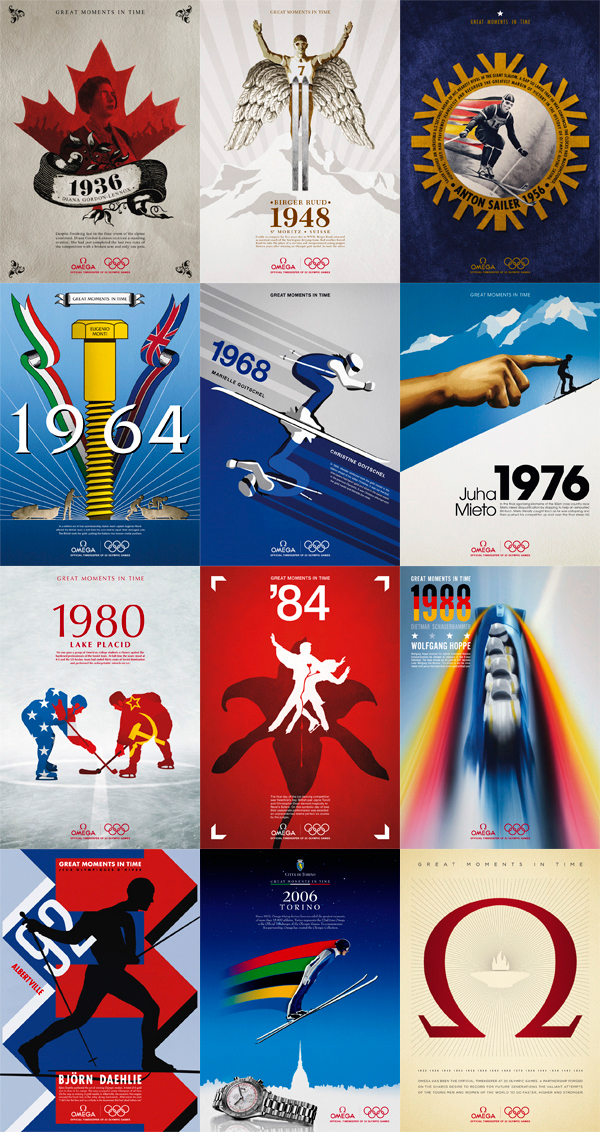 There are so many amazing things that have happened in the Olympics throughout the years, but here are four of my favourite stories as told by the posters above:

1948: Despite finishing last in the final event of the alpine combined, Diana Gordon-Lennox received a standing ovation. She had just completed the last two runs of the competition with a broken arm and only one pole.

1964: In a selfless act of true sportsmanship, Italian team captain Eugenio Monti offered the British team a bolt from his own sled to repair their damaged axle. The British took the gold, putting the Italians into bronze medal position.

1976: In the final agonising kilometre of the 50km cross country race Mieto risked disqualification by stopping to help an exhausted Bill Koch. Mieto literally caught Koch as he was collapsing and then pushed his competitor up and over the final steep hill.

1988: Wolfgang Hoppe insisted his injured teammate Dietmar Schauerhammer be allowed to compete in the 4-man bobsleigh. The team missed out on gold by 0.07 seconds. Later Wolfgang told Dietmar: Its better to win the silver medal with you on the team than to win gold without you.