Become a cook who was a girl chewing bubble.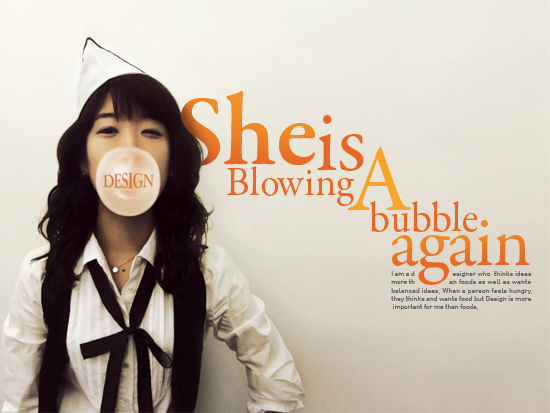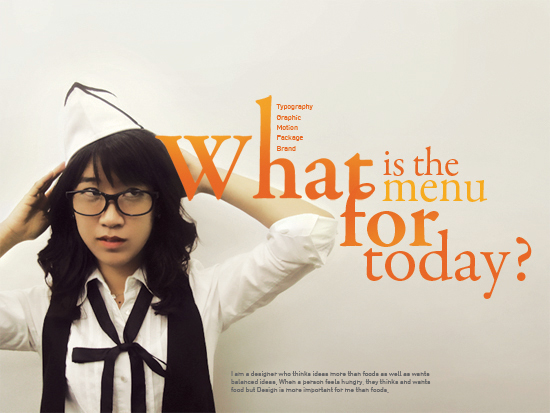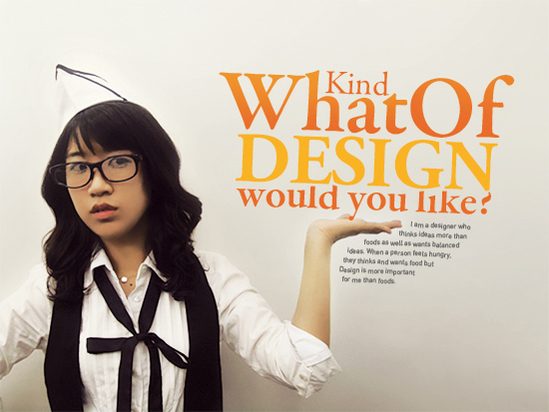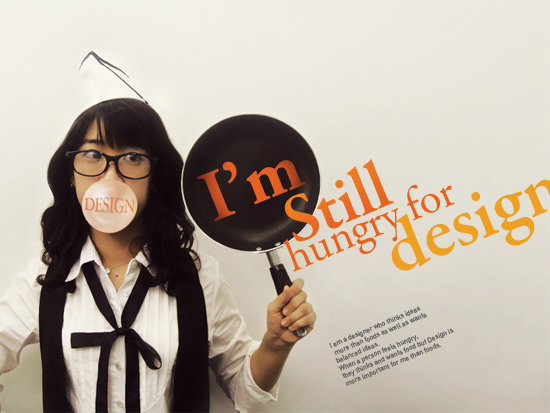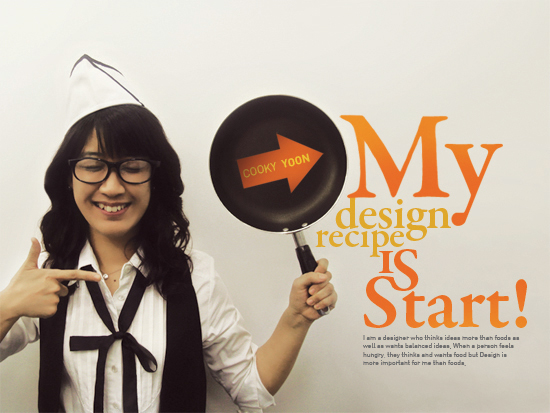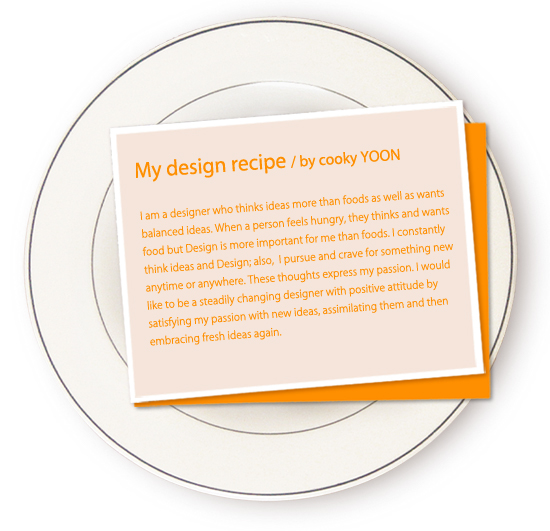 A girl who was chewing bubble became a cook, but still poor at it.
Even though it is, she is cooking a design on her own way happily.
It's not just solving the math question to look for an answer, i'm trying to express
gladly and cook my feelings naturally about design as it is with a true heart.

As time goes by, her own design recipe will be piled up gradually.
The beginning cook, which is leaving to look for the various taste of
d
esign
that is hidden. Until the day to be a great cook, keep trying and endeavoring constantly.

.

It's not enough to fill my hunger with my agency work.
I am trying to write down the design recipe in one page no matter
what the contents are and seen to people in any form to be progressed myself.
Even though it is one sentence of my short thought about design,
don't you think it belongs to the recipe to enjoy a life? If the passion is
going on like now, even 1 dollar recipe will be enough to be happy.

It can be a fusion new dish with some other recipes mixed,
and also can be the best dish using only the best ingredients.
If you forget the taste of those dishes, you can browse the recipes
again relishing the taste in imagination.


 I, like eating :-),
So, I can not be separated from the concept of "HUNGER".
But isn't it the best concept to express me ? haha