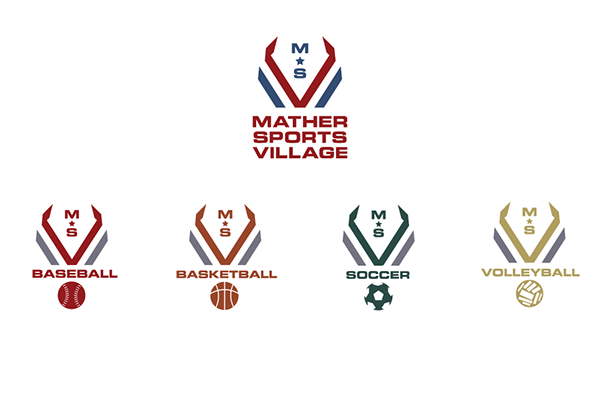 Client Work | Typefaces: Eurostile Extended | Deliverables: Logo and icon design, business system, presentation folder
 
Create a branding system for the upcoming Mather Sports Village sports complex. The designs should reflect the military history of Mather while appealing to potential business investors and potential consumers (including both professional and recreational athletes).

The logo design and branding system for Mather Sports Village utilize the acronym for the complex, MSV, along with forms that take inspiration from military seals and logos, especially those relating to the U.S. Air Force. The system is clean and organized, and the main color scheme reflects the military history. The secondary color scheme and icons for the different sports sections at MSV help to define a unique style while still keeping with the look and feel of the main system.