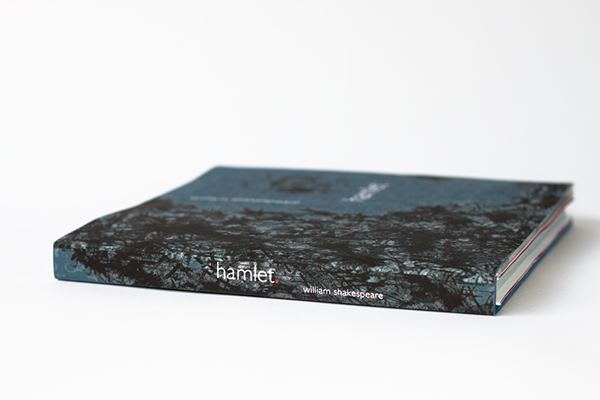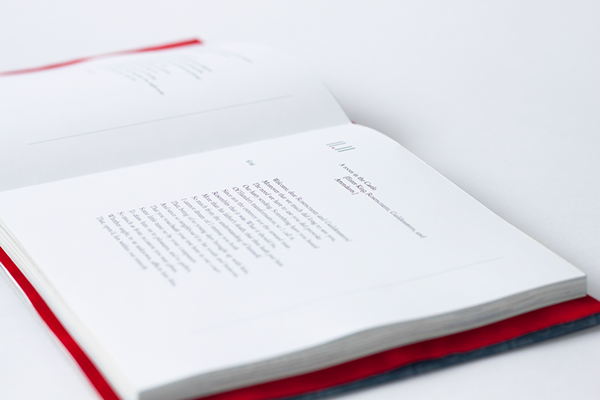 Student Work | Typefaces: Gill Sans, Bembo | Deliverables: 7x7 book cover, title page, inside spread, chapter spread
Design a book layout for a publicly owned book including the cover, chapter pages, and inside spreads.
Concept

This update to Shakespeare's classic play Hamlet breaks away from the traditional treatment of Shakespeare's work with a sans serif typeface and provocative illustration. The illustration on the cover, which I did in ink, shows the themes of death and madness prevalent in the play. The relationship of the endpaper to the cover symbolizes the character of Hamlet—madness on the surface motivated by lust and bloodlust within.