Two environments that i created for "Journey to the center of the Earth" 5D movie. That was pretty interesting project - creating environments where extincted species used to live - also it requied a lot of imagination, creativity and coffe :)
First environment was lagoon. Basicaly, my goal was to create that point of view. It was pretty tricky to combine sea flor, tract and surface and then create the cross-section between it.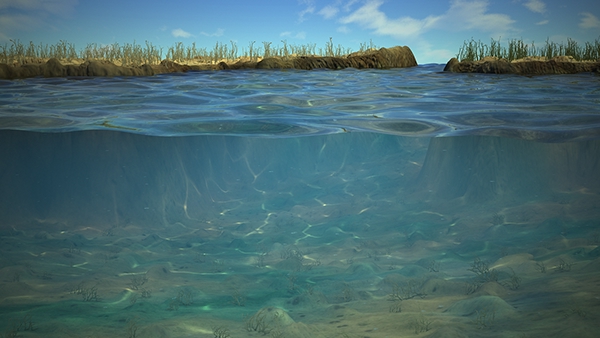 Second scene was the natural environment of tetrapods (yep, now i know what tetrapod is :D)
. Very simple scene, it look a lot more interesting in the movie with moving tetrapod. I was responsible for scene set-up, render, lighting and water shader.
If you liked the trailer, You can watch the full movie in Centrum Geoedukacji in Kielce. 
Enjoy! :)