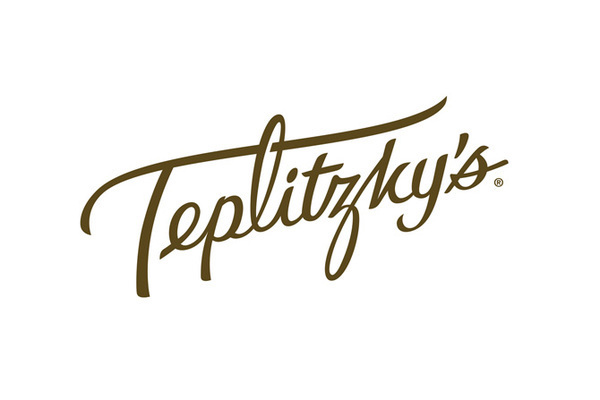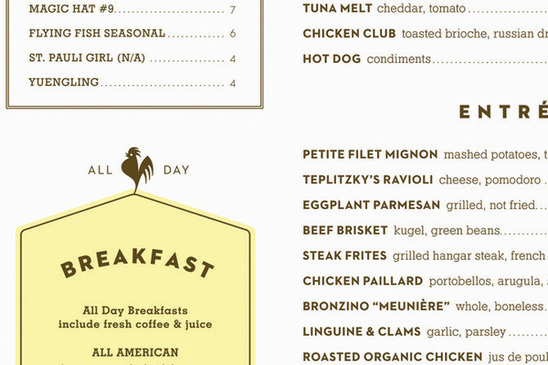 Teplitzky's is an upscale, 24-hour diner located on the ground floor of the Chelsea in Atlantic City. The restaurant gets its unique and difficult to pronounce name from the kosher hotel that once stood in the same location during 1960s. The hand-lettered script logotype is inspired by vintage sign paintings and the casual mom-and-pop aesthetic. Hand-drawn typographic illustrations and bold color on the menu covers are a playful complement to the restaurant's eclectic interiors, designed by Shawn Hausman.

Teplitzky's identity and menu covers were included in How Magazine's 2009 International Design Annual, Creative Quarterly's "New Talent 2009" issue, Coupe Magazine's International Design + Image Annual and Rockport's "Typography Essentials: 100 Design Principles for working with type."

Date: August 2008
Client: Cape Advisors, Starr Restaurants
Creative Direction: Matteo Bologna
Design Collaborator(s): Meg Paradise
Photographs: Luca Piotelli

This project was designed while working at Mucca Design.