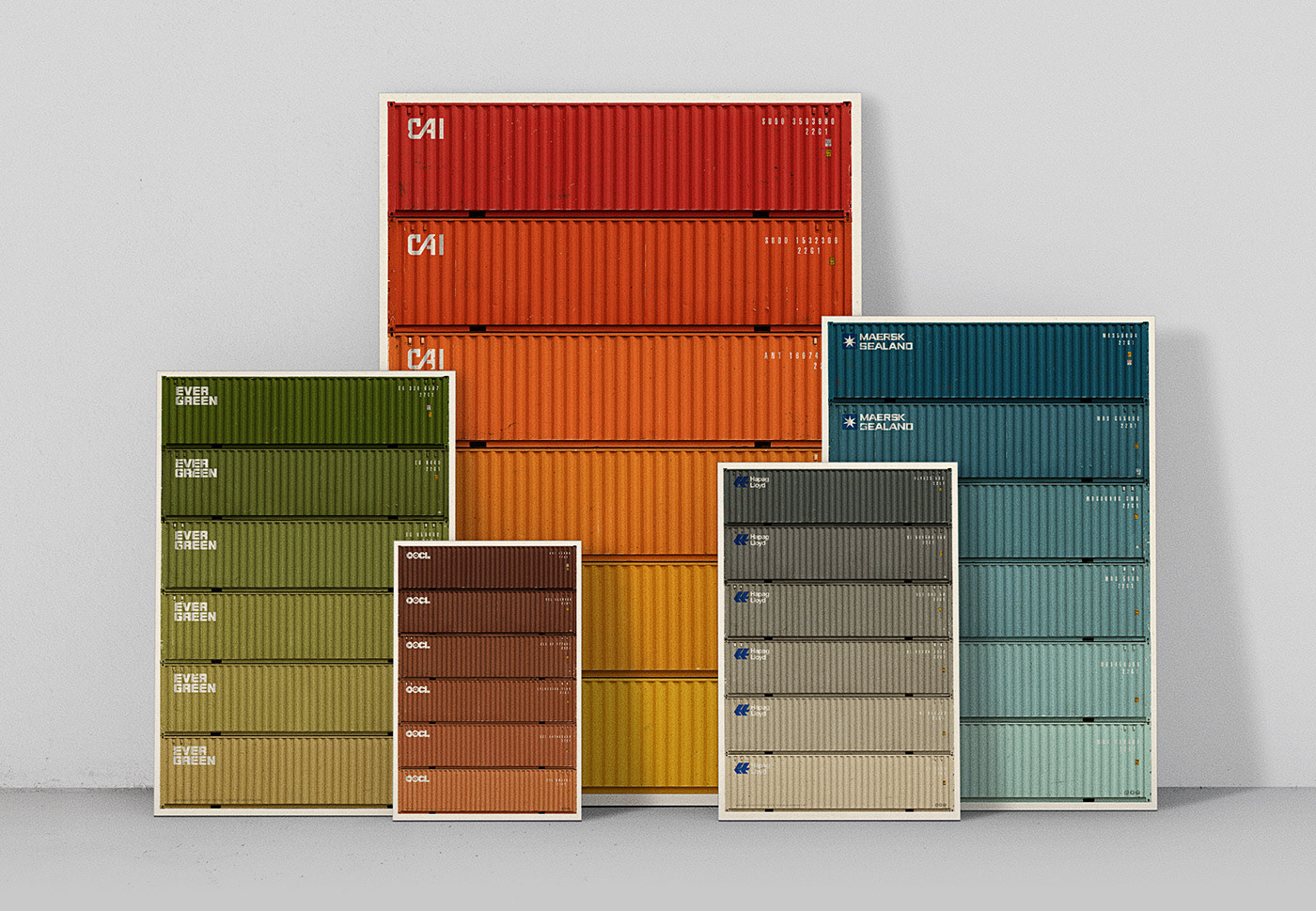 Container Color System (CSS)
CSS posters shows, colourful big metall boxes of the modern capitalism.  
The graphic simplicity and saturated colors hit the sweet spot for everbody. I transformed cargo containers to a colour system like the Pantone in his project called 'Container Colour System'. He emphasizes idea of the colours which they add to our lives apart from their regular function.