This project began with the design of a logo for Hayden Flours Mills, a company that was relaunching an historic Arizona brand. Their product is locally grown and milled heritage grains. The second part of the project was to design a concept package for this brand as part of a class at ASU.
After getting some initial direction from the owner of Hayden Flour Mills, I created a few pages of quick sketches to explore different options before going into the computer to refine.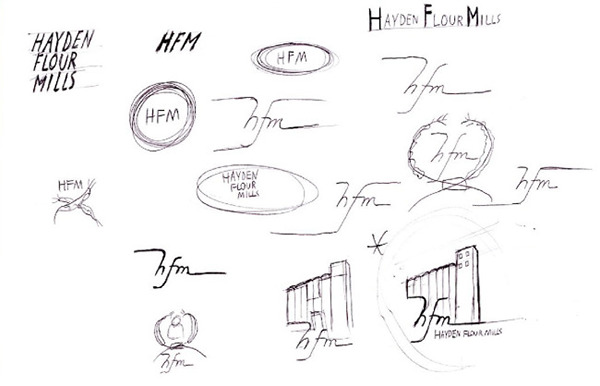 I took what I felt were the two most promising ideas and made a quick mock-up in Illustrator for each one and presented them to the client. He chose the option with the portrait of Charles Hayden,an influential farmer in Arizona and the company's namesake. From there, I refined the logo and tested different text placement and sizes.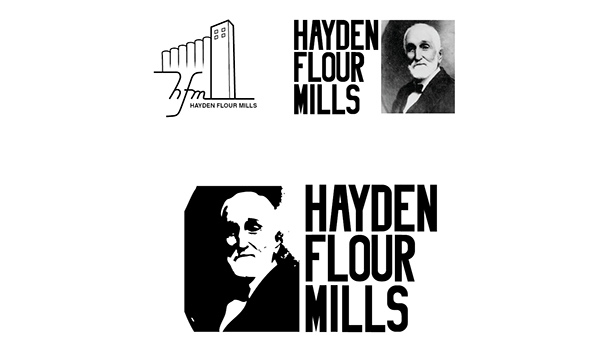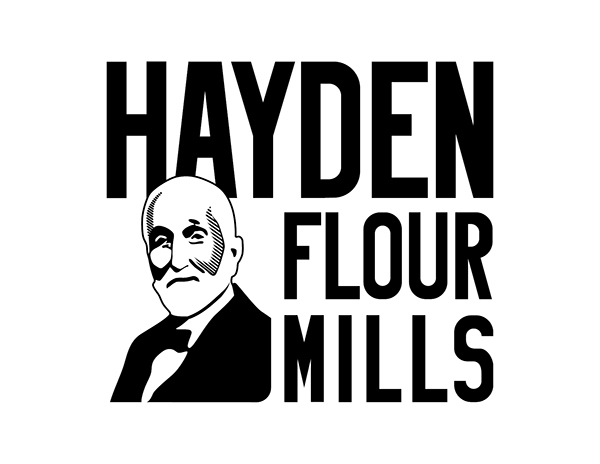 For the package I wanted to stay away from the standard box or bag of flour one would see on the shelf, but I also wanted to maintain a vintage feel. With this in mind, I created a few physical mock-ups.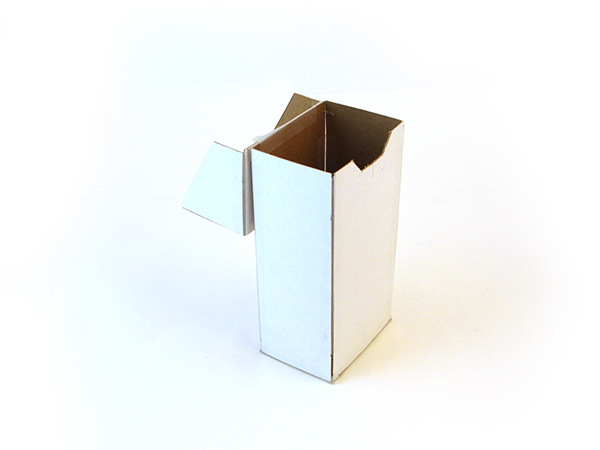 Refinement of concept -  I decided to go with a triangular body to aid in pouring and made more mock-ups to explore the constructions and graphics. The lid has a volume of one cup to allow it to be used in baking measurements, and the top is clear to view the product in store without having to break the seal.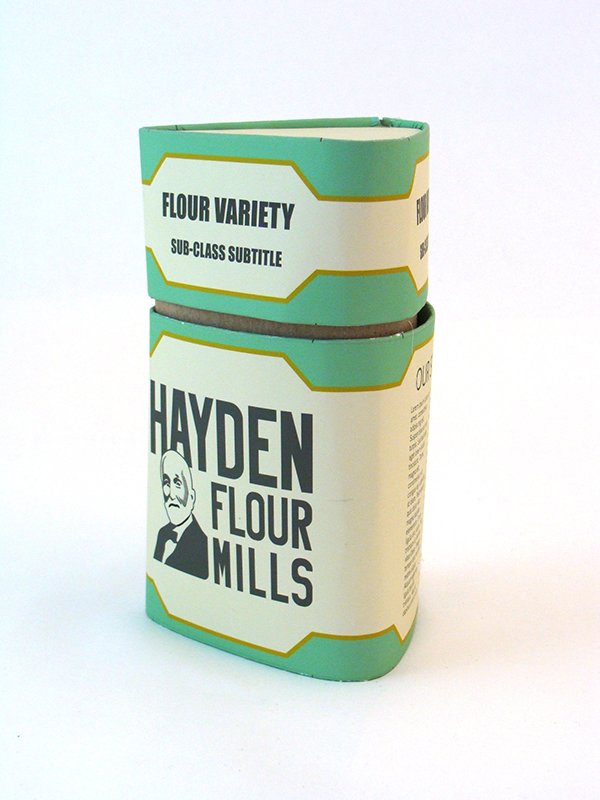 Final concept - Based on these refinements I created a final model for wheat and a second one for corn.