Trash Art resurrects legendary PowerBook G4
iTRASH project consists of four unique compositions created only with parts of a PowerBook G4.
Making art by remnants, known as Trash Art and motivated by the Think Different Machintosh philosophy,  Niki Karagiozidou reassembles the legendary G4 into four special compositions respectively named: iExplore, iWise, iMe, iParadise,
Airport device and several mini peripheral accessories.
Keyboard, the fans and a couple of other accessories.
Dimensions:36,5cmx48xcmx3.5cm
G4's battery, two screws and twο metallic accessories.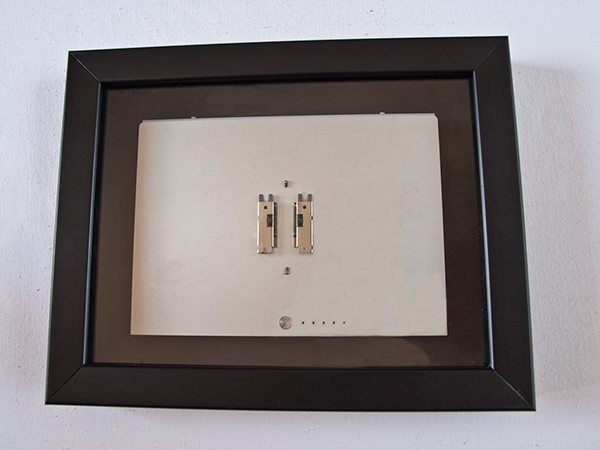 Consist of PowerBook's screen with two additional adjustments of a carved sign and four led lights in order to be useful as a luminaire
If you like my work and have any project you'd like me to get involved in, i'd love to hear from you!