RECENT ILLUSTRATIONAL WORK
Some works I did this first part of the year, wether for clients or just for myself.
EDITORIAL FOR THE NEW REPUBLIC
An illustration for the TNR, illustrating a critic for Jeff Nichols' last Film Mud.
Art director was Ben Avny.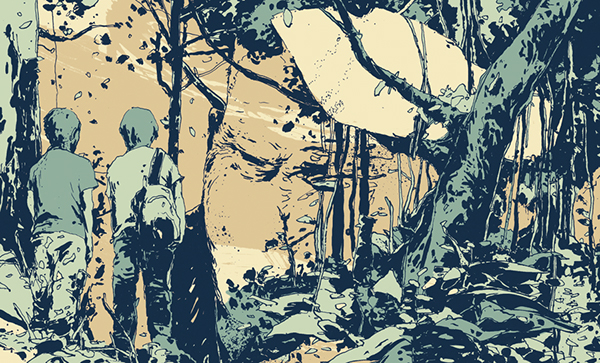 THE OTHER DAY
It was strange the other day. My head felt like an aquarium or a reef. I sat down for 2 hours and drew it. 
AMPERSAND FOR THE NEW REPUBLIC
Erick Fleetes,
AD at TNR commissioned an illustrated ampersand for a full page.
It was January and evreything was covered in snow, which lead me to this piece.
 
2 ILUSTRATIONS FOR LAPESTE MAGAZINE
I had the honor of illustrating a short story by
Etgar Keret
from Israel for the mexican Magazin
Lapeste
. 
POSTER FOR CONCERT BY THE BREEDERS IN RIO
The guys from
Queremos!
in Brasil asked me to create a poster for the upcoming show by
Kim Deals'
band.
Thanks for the commission, Felipe!
HITCHCOCK
HOMMAGE
This was a fast fun project inspired by
Alfred Hitchcocks'
  masterpiece
Rear window
.