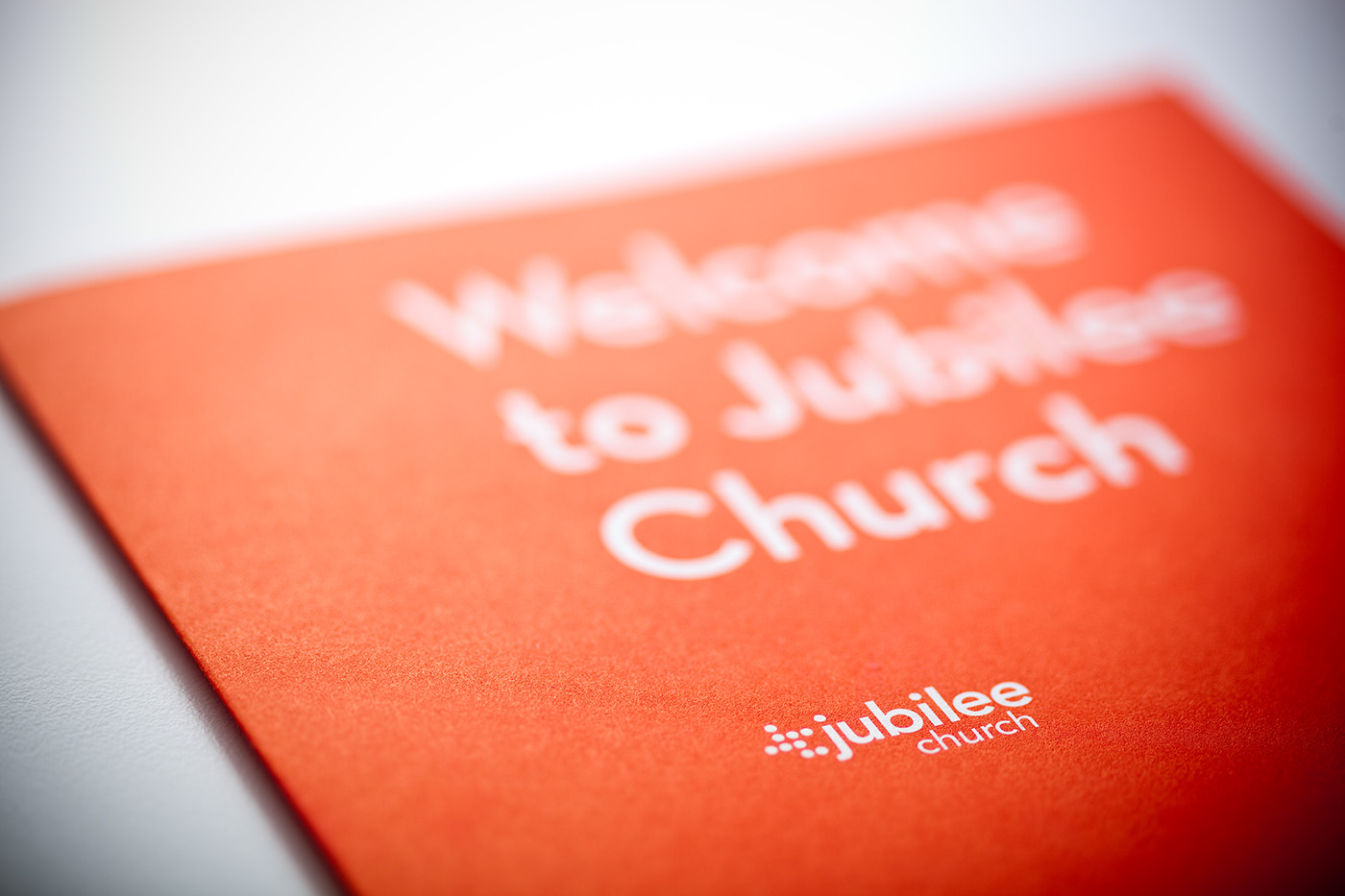 Informational Shell & Communication Card
The bulletin shows up on every chair in the auditorium for a multiple location church. It needed to be welcoming and friendly as well as informational about the church's beliefs and what to expect of the service. The outer shell does not change week to week, but the inserts loaded inside do. Building a piece that could be updated each week and printed was very important. The communication card allows guests and regular members to communicate information about themselves from being new to Jubilee or just updating their contact info. There are fields for special requests or to sign up for volunteering.
Templates available for purchase. Design available for hire.