We created this interactive installation to celebrate the launch of CS3.  The overarching concept was developed to payoff the idea of 'Creative License' which was the campaign we developed for the launch.  The installation was located the in Times Square New York. I Art Directed with GSP, Brand New School, and Obscura.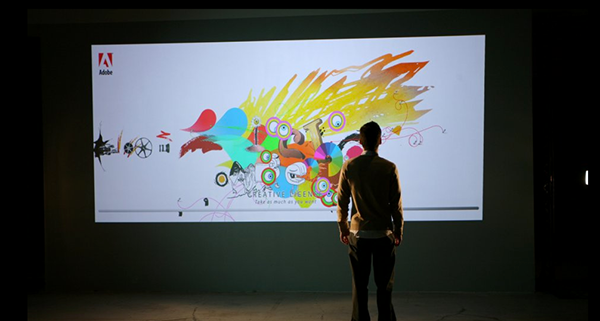 The installation, stood at 10' X 25', debuted in July of 2007 in New York City, before appearing around the world at film festivals, media conferences, and other creative gatherings.
Ineractive installation at the Virgin Megastore, Times Square New York.