The wine
T'ga za Jug
(Longing for the South) is named after an old poem (wriiten by Konstantin Miladinov) and is one of the most famous Macedonian red wines.
What's interesting is that poets named this wine in 1973 since it was the official wine for the Poetry Evenings Festival in Struga, Macedonia.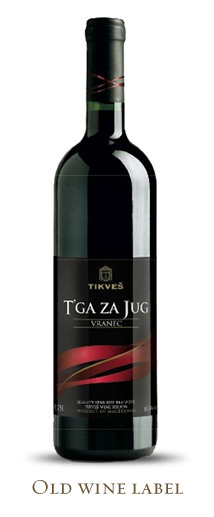 I would also like to share one more proposal that I did for this brand.
As opposed to the first one, this concept does not have anything in common with the design of the old wine label.