INTEGRATED MARKETING CAMPAIGN
UJ Faculty of Art, Design and Architecture
The Faculty of Art, Design and Architecture (FADA) offers training in eight creative disciplines, expanding these fields beyond their traditional boundaries through internal and external collaborations. The faculty is involved at various levels in specific events. It has a strong focus on sustainability and relevance, and engages actively with the dynamism, creativity and diversity of Johannesburg in emerging new approaches to art and design education.
This brief required the creating of an external communication campaign directed at high schools in Gauteng. This entailed developing a brand communication campaign in support of one of the broader marketing strategies of FADA whilst utilising marketing and brand communication platforms. The client emphasises on the use of direct marketing as opposed to indirect marketing. Retaining current students forms part of the strategy.
The Integrated brand communication campaign revolves around a fundamental concept, "Let your ideas meet the world". This concept will be promoting the fact that a student at UJ FADA is given the opportunity to take their creative ideas and make them reality. UJ FADA gives students the necessary skills and exposure needed to infiltrate the market and make a difference in the world.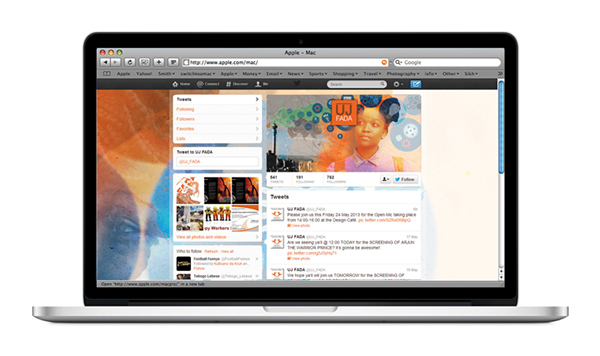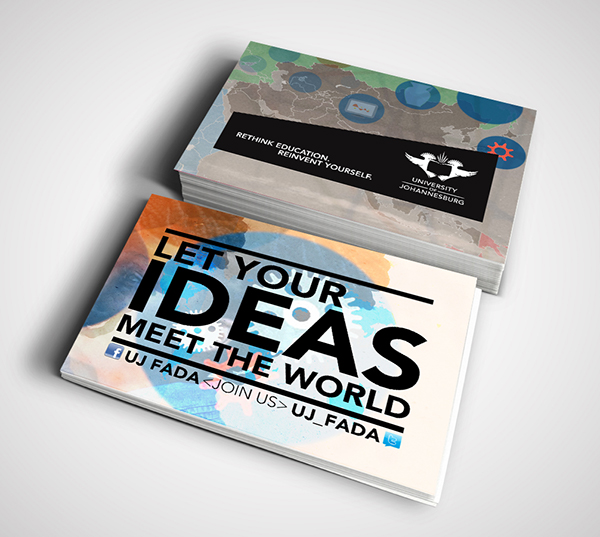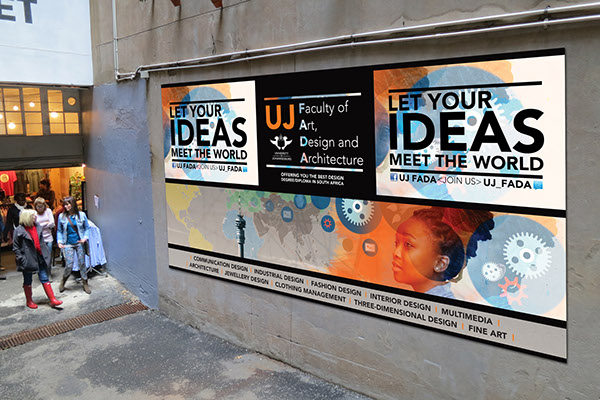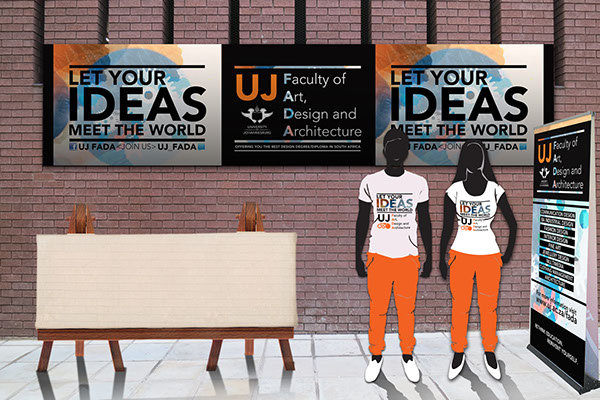 Marketing activation at the "Neighbourgoods Market"
Marketing in school classrooms
Promotional gifts: Badges
Promotional gifts: Stationery