One could say that the rich architectural history in Tulsa, Oklahoma is a fluke, with most of its treasures built at the right time and with plenty of capital (during Tulsa's petroleum boom days, stretching from the 1910's to 1980's).  These prime conditions attracted and nurtured many a talented architect, among them Frank Lloyd Wright, Minoru Yamasaki and Oklahoma's own Bruce Goff.  The following are a few examples in and around Downtown Tulsa.
Photos 1-3: The Boston Avenue United Methodist Church, 1929, designed by Adah M. Robinson and Bruce Goff of Tulsa.  Listed both on the National Register of Historic Places and as a National Historic Landmark.  Considered one of the finest ecclesiastical Art Deco structures anywhere.   The exterior motifs represent stylized praying hands.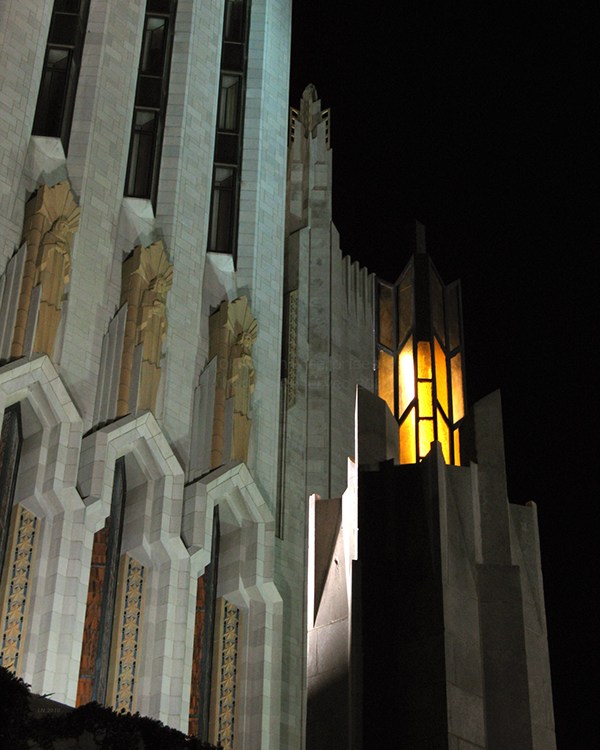 Photo 4: From left to right, the 320 South Boston Building, 1917, with addition in 1929, designed by George Winkler; the Bank of Oklahoma (BOK) Tower, 1975, designed by Minoru Yamasaki & Associates; and the Atlas Life Building, 1922, designed by the Tulsa firm of Rush, Endacott & Rush.
An interesting feature of the Neo-classical 320 South Boston Building (a.k.a. the National Bank of Tulsa Building, and still housing a branch bank) is it's prominent white tower, which was originally meant as an airship mooring (used once) and also used to broadcast weather forecasts by a series of colored, flashing lights.

The BOK Tower, in better light, would look quite familiar to many Americans.  That is because it is a half-size (near) twin of the World Trade Center towers, built by the same architects.  Strangely enough, this fact was never quite noticed until after the 11 September attacks, and the BOK tower still has not received the just distinction as the last tower standing.
Another Neo-classical structure, the Atlas Life Building was the long-time headquarters for a local insurance company.  Ornate, but less so than surrounding buildings, it nevertheless became a Downtown landmark due to its namesake motifs inside and out (Photo 5).  The building has also experienced a unique revival being converted into a hotel.  The Atlas is also home to the Tulsa Press Club (Photo 6).
Photos 7 and 8: The Philtower Building, 1928, designed by Edward Buehler Delk.  Neo-Gothic with hints of Art Deco, the Philtower was one of the first of Tulsa's impressive skyscrapers.  Commissioned by Waite Phillips, one of the brothers who founded Phillips Petroleum.  (The Philtower would be the last of three projects Phillips commissioned Edward Delk to design in the mid 1920's.  One of the others was Villa Philbrook, which is now one of Tulsa's premiere art museums.)
Photo 9: The University Club Tower, 1966, desgined by Bob Piland and Jack Butz, engineered by Fred Gauger.  This residential high-rise was one of the first major buildings in the United States to use computer-aided design (to determine the building frame's elasticity in high winds).  Locally referred to, jokingly, as the "George Jetson Memorial Building", the tower is topped with a radio antenna and used to be home to several Tulsa radio stations.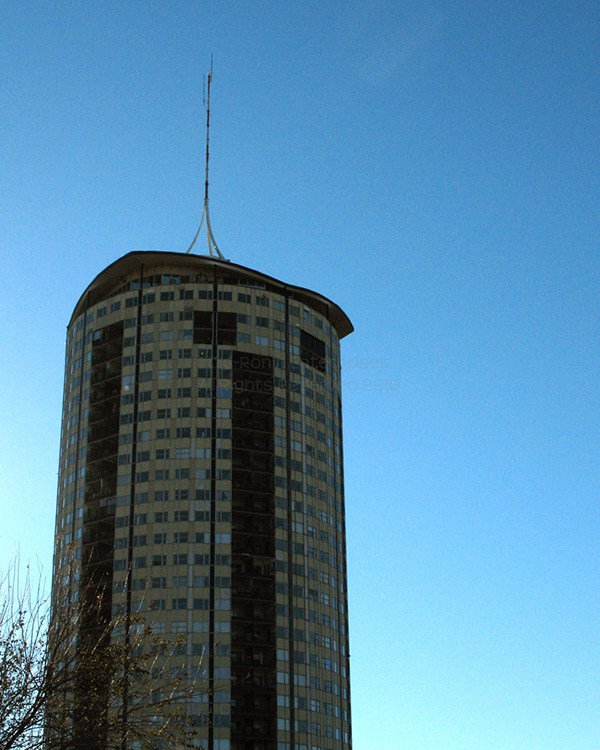 Commentary: Even though it was just for an overnight stay en route to visit family in Missouri, it felt great to be in my hometown again.  Besides visiting old friends, I gave my daughter a quick tour of some Tulsa landmarks, such as the Tulsa Driller, Woodward Park and the Rose Garden, Utica Square and the surrounding neighborhood, as well as around Downtown.  She really liked what she saw...
And it felt good to show her what I'd known years before.


I wish I had more time, and I hope someday soon to provide more photo essay of Tulsa landmarks.  The visit helped me see Tulsa in some new light, too.  So…who knows…?