Educational Handout Covers - Editora Positivo
Graphic Design and Illustration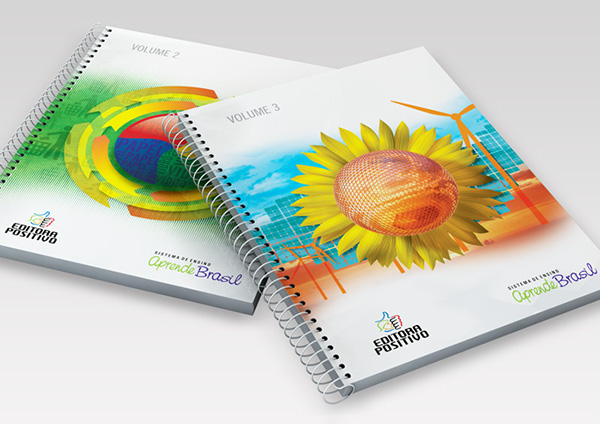 To create illustration and graphic design for the covers of these booklets. Each cover should develop a graphical theme and sub-theme. The theme common to the whole series would be the Sustainability of the Planet. Sub-themes should be contained in the theme, but each with its own personality, such as Power / Energy, Recycling, Learning and Transformation.

Criar ilustrações e projeto gráfico para as capas dessas apostilas. Cada capa deveria desenvolver graficamente um tema e sub-tema. O tema, comum a toda série seria a Sustentabilidade do Planeta. Os sub-temas deveriam estar contido no tema, mas cada um com sua particularidade, como por exemplo, Potência/Energia, Reciclagem, Aprendizado e Transformação.

Date:
2009 |
Client:
Editora Positivo |
Creative Direction:
Giovanni Vannucchi
This project was designed as a Senior Designer at
Oz Design
.