This project is about the evolution of Miss Prints role and relevance under the pressures of technological, cultural and social change. In particular it examines the personal and emotional elements of the printed piece and how this relates to her survival in a period of digital advancement. 

Personification has been used as a tool to help in communicating the core concern of the project - to remind people of their love for print. Why they love it and how much they depend on it everyday. Thus, the book celebrates Print's magnificence and beauty, highlighting her essential qualities and examining the characteristics unique to print, thus justifying why she is something worth saving.
The garter bellyband that Miss Print wears aims reinforces the personified aspect of the project as one undresses her to read the book.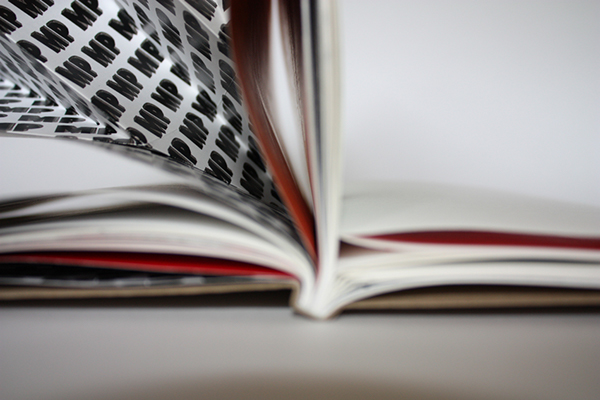 Throughout the book, interactive elements such as pop outs, tear-out posters and raised print; support the ideas of ownership and tactility. 
Illustrative type and italic font have been used to reinforce the personal aspect and feel of the book and suggests Miss Prints voice.