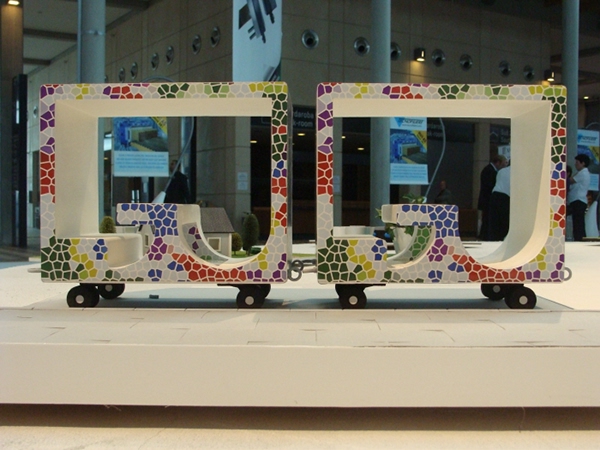 UV , 

YOU+WE was a project prepared for the Technargilla fair. 
The project concentrated on finding new uses of Ceramics. 
The UV is a mobile Public Space that is aimed on incresing the amount of public interaction in cities , providing a more flexible approach to the idea of a space.