Entry for I.D.O.W (Industrial design of the week)
Design for a futuristic pleasure craft that is solar powered. Equivalent of modern day sailing, except it would use solar particles instead of wind. 
The Solar Sailer is covered in a reflective 'Solar Skin', however it draws its main source of power from the solar panels located at the front. These can be manned like giant oars by the crafts piloting system. The angle that the oars are placed relevant to the photon particles determines the direction the craft travels. There is also a reflective gold ellipse located at the front of the craft referred to as the 'Solar Eye'. This serves as a secondary main source of solar power. The craft can be flown automatically and manually, with a built in piloting system. This involves an engine and thrusters which purpose is to launch the Solar Sailer from a larger craft, along with coming into use on the return journey. The piloting system also serves as an emergency backup to control the craft and return it to safety, if the solar panels receive any damage. The windows are especially tinted to protect onboard passengers from harsh sunlight. If the craft is to be used at a far off distance from stars, it has its own laser that can be used to the same effect as photon particles. The main luxury of the Solar Sailer is that has a built in bar, a choice of a double or single bed,a cinema with surround sound and a mini aquarium. Models typically come in black, silver, navy blue, gold, white or red.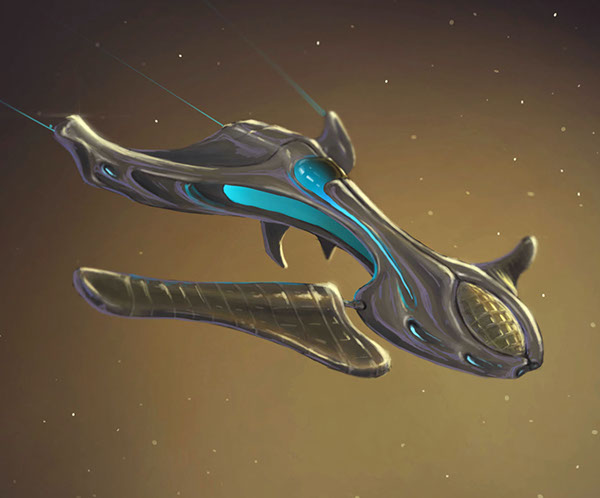 Design inspired by Hammerhead Sharks.