MEMOLLOW – memory game on pillows
Memollow is a combination of words "memory" and "pillow". It's a memory matching game for kids,
where cards were replaced by hand-made pillows. You can choose form 10 exciting themes to play,
with more than 150 custom designed images. Game is available for iPad.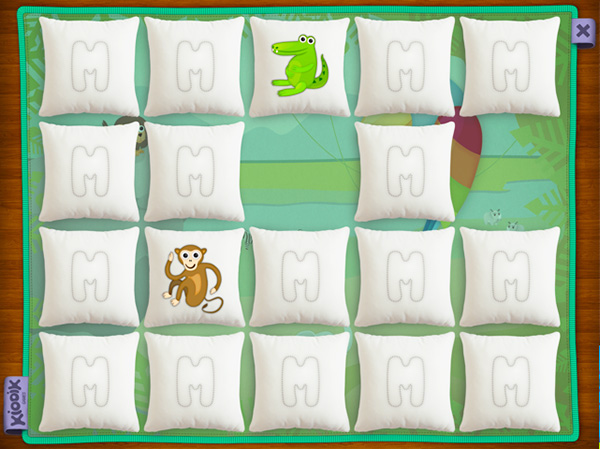 ★ Memollow is a 2013 Winner of a Parents' Choice Silver Honor award! ★
 
Kitty and Croco - team members