I had a great opportunity to work on the identification for carbon mine and powerplant museum in Bełchatów, Poland. The project was made for New Amsterdam agency.
I was responsible for art direction, illustrating, concepts and designs for characters, 3d modelling, texturing, rendering and compositing.
All scenes were made in 3ds max, textured in PS and rendered in Vray.
The idea was to create a paper, low poly world, which is the interpretation of a carbon rock.
The main characters - Power Giants, Gaia and a Robot with a carbon heart are guides in the museum. They are showing the exhibition to all the visitors.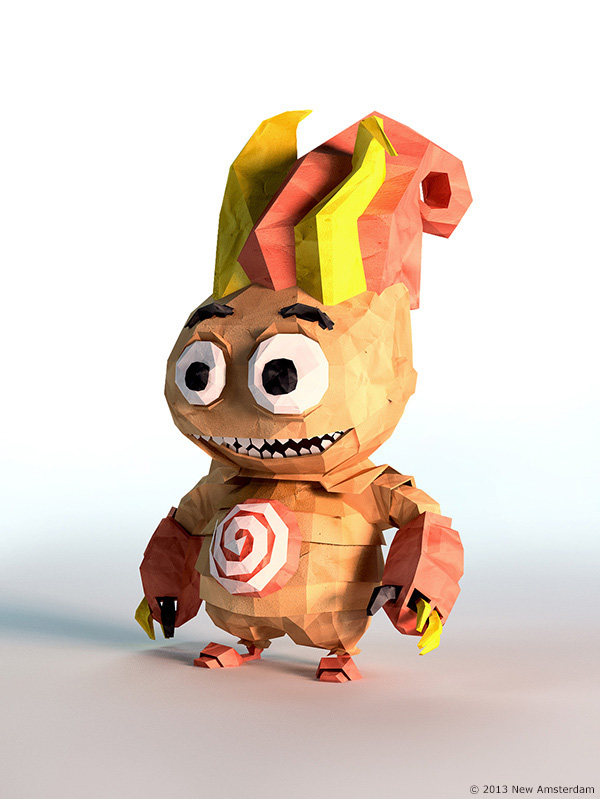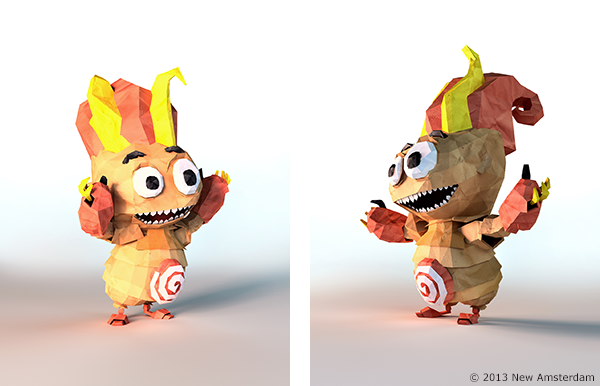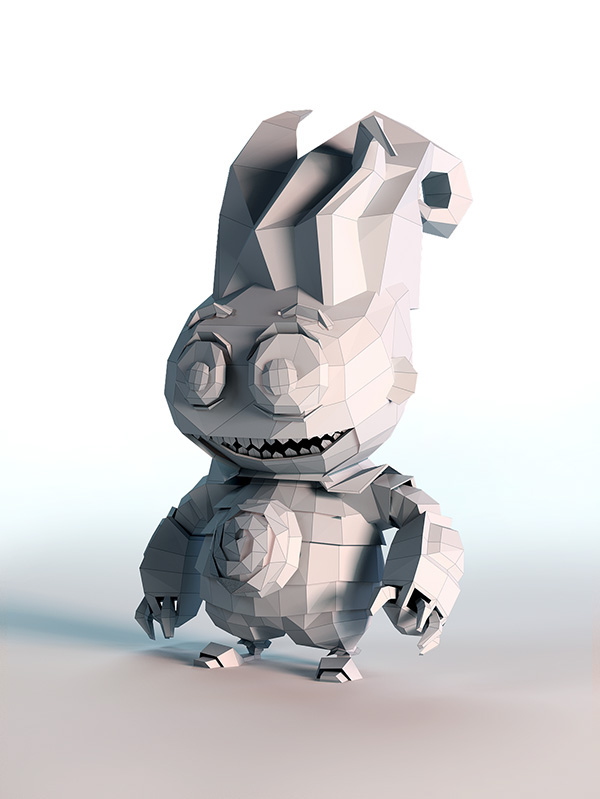 I've spent a lot of time on setting up the lightning in the scene and get the nice paper shader.
Here are the first test scenes showing the style.