Limited Edition hand-bound Art Catalog
The book project "Define Your ISM" was conceived as a "CALL TO ACTION" that reaches out to this community, and prompts passionate people to define what they love. All of the photos were elegantly captured by photographer Lauren Elizalde. As a community ISM brings together so many different people with so many different beliefs. Coming to fruition visually through hundreds of cables weaving in and out through the fabrics of the book and linking back to the enormous switchboard that is ISM, all of these unlikely characters unite through their common love of Art.
The cover stock is Neenah Crane's Lettra 80C cotton, Fluorescent white & the body of the book is 
70T Neenah Classic Crest, Avon White, all hand bound together though a perfect binding meathod. 
ISM is a 501c3 non-profit organization that supports collaborative creativity by producing international art experiments and providing free public programs.
all illustrations by petre spassov
Center gape-fold with custom switchboard illustration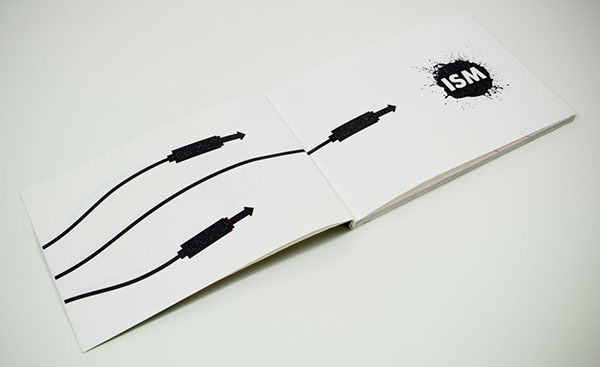 over 200 people participated in the project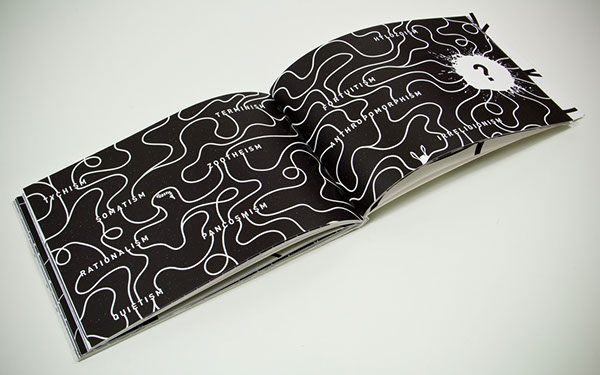 call-to-action qr-code that navigates to viewer to the ism site