SMARTS. The development of the new site mobile operator
We had a large and interesting problem. In fact, to create a new site mobile operator -
www.smarts.ru
.
Look at how it was). Reload.
Research and «Сustomer journey»
Client case studies based on "points of pain" "Сustomer journey»
Building a map of "travelling client Product & Service" and define the most important clusters.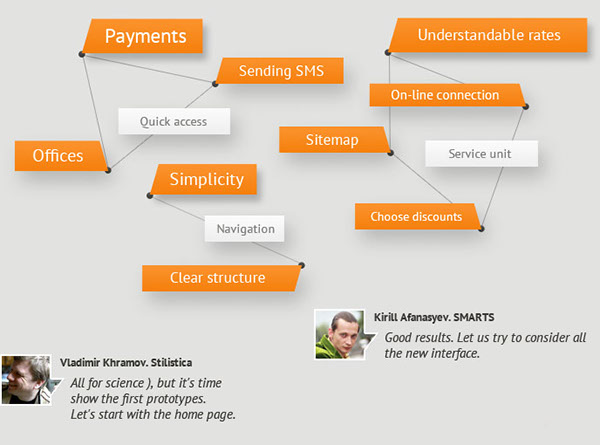 Coined for SMARTS
For the new site, we have come up with of SMARTS and made a lot of interesting things.
Than those listed below, you can remember a box of rates and discounts, the emergence of branded panel while scrolling down the browser, user-friendly display of tariffs .. but focus on the most interesting.
User logic "Store Room" - "Rates" - "Specials"
Prototypes of the remaining pages
For the to understand how to look all the pages of the project, we need to present them in the form of a prototype. Simplified schematic layout of each page of the project and not to forget anything.
The project is in the tape media:
Thanks for your time :)
Appreciate please.