Crane & Co. Catalog
The Crane & Co. Catalog marked a clear departure from the company's traditional design to set a new standard of elegance and sophistication for the brand in the following ways:
Every spread of the catalog was custom-designed to provide a unique experience with each turn of the page. The layouts were designed around the specific content, not force-fit within a pre-set template—a common cost-cutting route traditionally used. 
While past catalogs used digital renderings of the products, we were able to photograph the items that brought a richness and tactile sensibility throughout the book. Key photographic and typographic callouts showcase the different printing and handcrafted processes that make Crane & Co. products in a class all their own.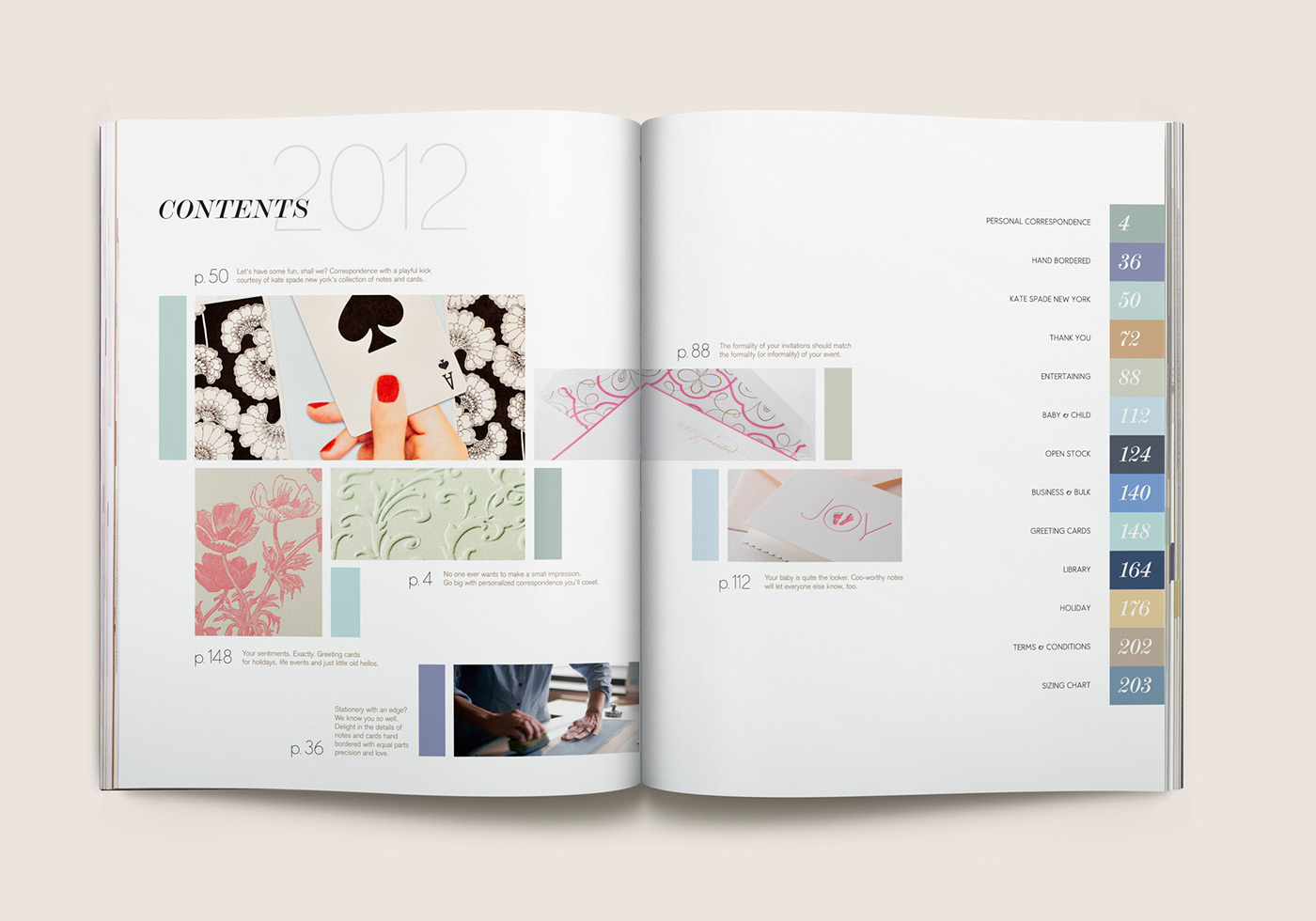 Eleven category spreads were created depicting retail merchandising display scenes. From card 'bouquet' arrangements to card mobiles that replicate a child's nursery, photographic still lifes were composited utilizing  subtle sketches depicting the contextual environment, using actual Crane paper as the backdrop. Each of these spreads inspire and guide store owners to create settings like these that draw their consumers' attention in unique and creative ways.