I approached Apache Concrete of Amarillo, Texas to design their new logo. Something simple, striking, fresh, and powerful. I was excited for the challenge and wanted to see how we could take this project in a different direction. This is our story.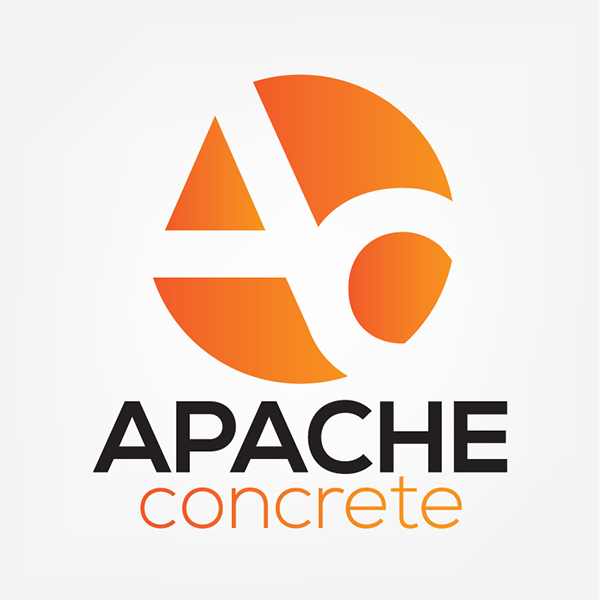 This is a small sampling of the many typefaces that were chosen in the beginning. Text composition was almost completely hashed out during the sketching phase. We needed to emphasize Apache over concrete, but didn't want to scream it. A clean, modern, and timeless icon. That was my goal.
After we settled on the overall feel of the logotype, I played around with creating the mark. I tried some different fonts that weren't used in the logotype, but it didn't work out. They seemed wonky and out of place, so naturally those proposals were dropped.
This was the chosen mark.
Next we applied a soft gradient to really give it some flare for web and full color print.