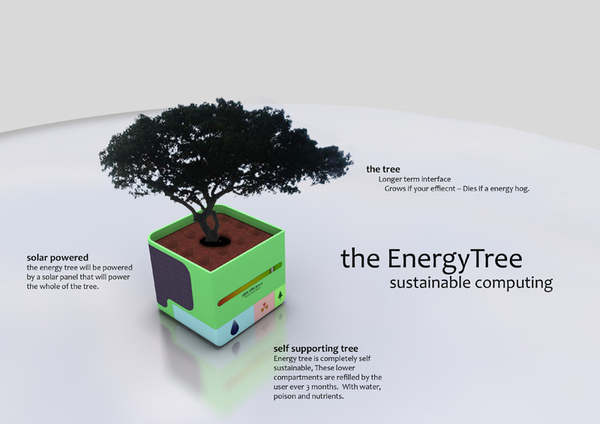 What is the Energy Tree?         TheEnergyTree is a device dedicated to monitoring your household energyuse. It monitors you energy output from sockets and any device that isusing electricity. It also monitors Recycling, and recycling efficiencyas sustainable design is about "cradle to cradle" and not just aboutusing less.        The Energy Treewill have a user interface that will display information on you energyconsumption letting you know what devices are draining and will giveyou the option to turn them off. As a long term interface theEnergyTree will grow a real tree from the EnergyTree, this will grow ifyou are energy efficient, but waste energy and it will start to get adisease and or die.

http://www.benarent.co.uk/portfolio/energy_tree/energytree.php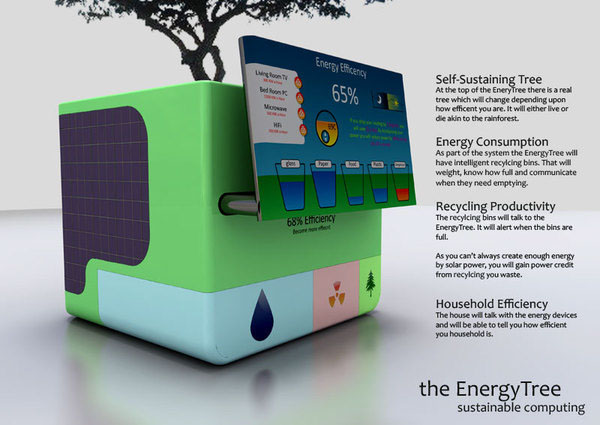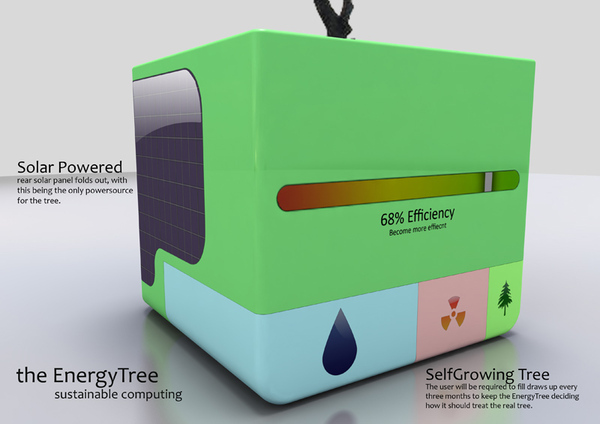 We have entered the 21st century entering a dawn of being constantlyconnected and always on. We are now more efficient within our work andleisure but not within our use of power and energy. The EnergyTree willchange the perception and view of how power is being used, implementinga complete system looking at device consumption, home consumption andlong term sustainability. The EnergyTree is more innovative as it looksas energy consumption as a complete lifecycle, making you becomecompletely productive within you energy consumption.