The outcome imagery for the project named "A new direction". 
Countries are rotten to the core, the services don't work properly, institutions are corrupt, taxes go to the wrong people etc etc ad infinitum. The aim of the project was to show my vision of a better world.  
I selected the architectural context to think of. There are two reasonsfor this: first of all, I pessimistically think that corruption will notdisappear soon, either as traffic jams and social inequality. I wanted not tofall into depression, to stay positive. The second reason is that I heard aboutthe man, whose name I unfortunately couldnt find, who predicted how thenowadays skyscrapers would look like when the highest buildings in the citieswere only three- or five-stored.I remember wonderful abstract drawings of him representing the future, I livein. And now I am trying to play the same game with my time and place of living. 
Imagine that we have enoughmoney to care about the environment and future generations. And wererebuilding our cities getting rid of the soviet heritage (I'm speaking about Russian Federation) of the low quality andsimply old houses and flat-blocks.  Imthinking about the new direction of the city-building. During my research Ifound the great concept of the Sustainable architecture. The philosophy of thisdirection underlies my artwork for this project.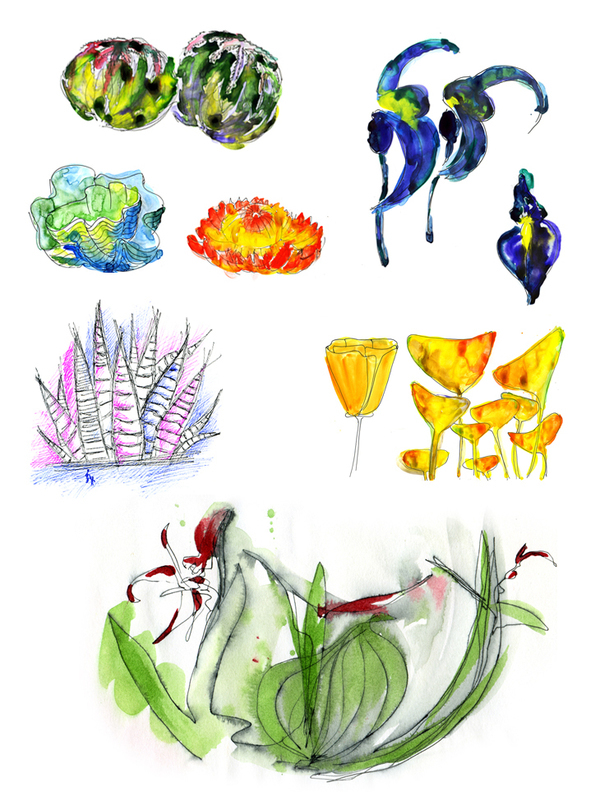 I would be glad if you comment and/or appreciate.