PULQUIMIA: Transformando la decadencia en maravilla 
Pulquimia es un proyecto colectivo cuyo objetivo es la preservación y difusión de la cultura y consumo del pulque y del agave en general. El proyecto implicó el diseño editorial de un libro promovido por la secretaría de cultura del estado de Jalisco como proyecto para la preservación del patrimonio cultural del estado.
Se desarrollo una identidad que fungiera como portada del libro y logotipo del colectivo.

Pulquimia is a collaborative project whose goal is the preservation and dissemination of culture and consumption of pulque and agave. The project involved the design of a book publishing organized by the  Culture ministery  of Jalisco as a project for the preservation of the cultural heritage of the state.
We developed an identity who could act as book cover and collective brand.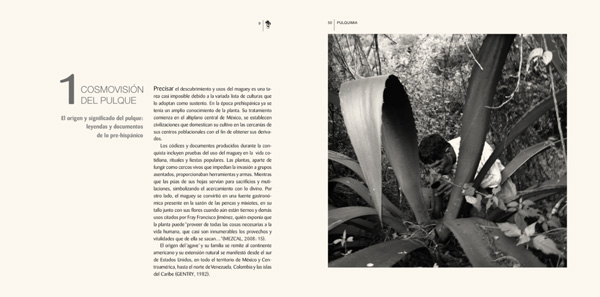 Above:  Book Presentation / event poster 
Fotografía: Miguel, así sin apellido.
Colectivo Pulquimia: Alvaro Sanchez, Pablo Uc, Jacinto Preciado, Daniel Saldaña,