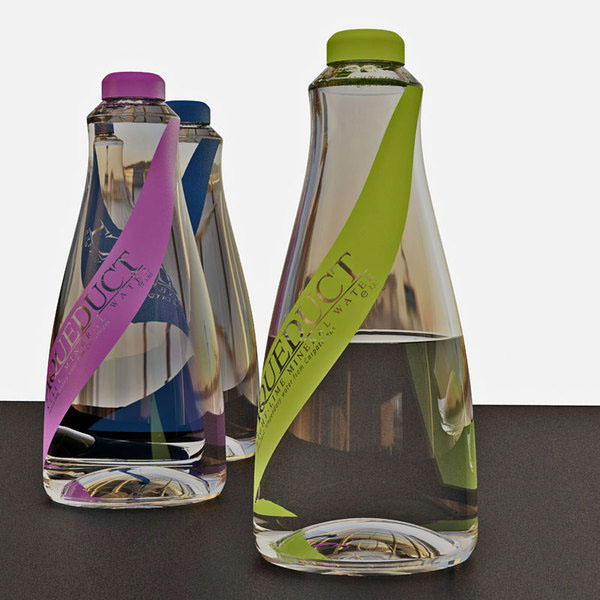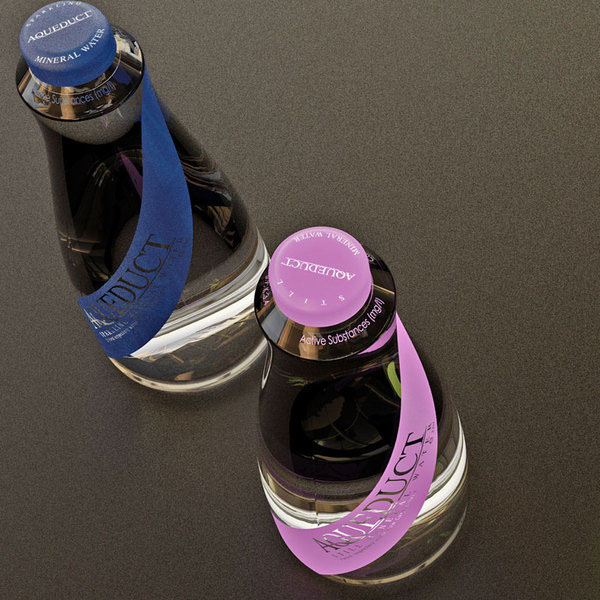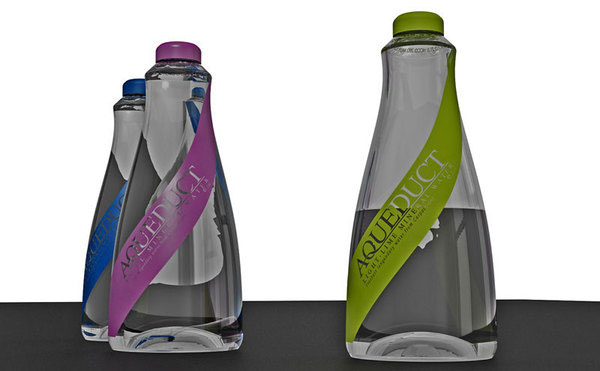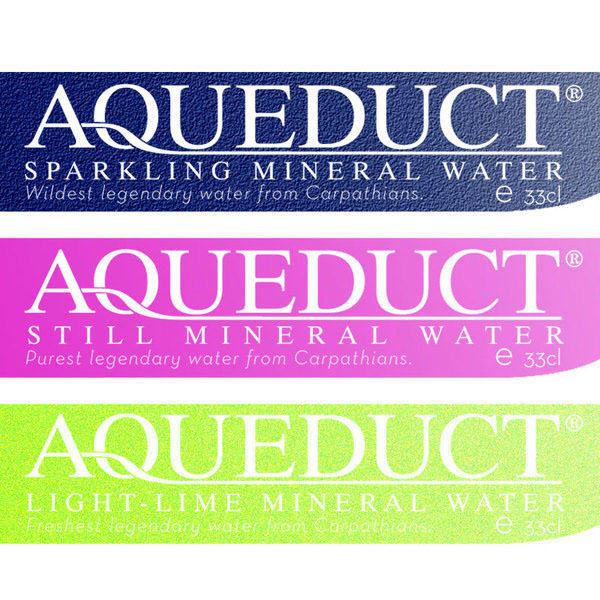 PRESENTATION: glass bottle 0.33l. The choice of this material was made in order to satisfy the positioning of the brand into a market that aims to higher standards consumers, aware both of tradition and modernity. Glass symbolizes durability and longevity, being associated with holding fluids from ancient times.
PRODUCTION & MARKETING :injection blow molded glass, with permanent label, no further labeling at refill. Fully recyclable. Higher production price for bottle, but reusable. Ecologic.
SALE POINTS: pubs, spas, gyms, clubs
SENSATION TARGETED: what you taste is what you see and what you feel (colors and finishes of the label suggests the taste of the content)
GENDER TARGETED: the colors of the different mineral water types are easily associable with the sexes of target consumers. It works better with the different slogans on the front label.