Tilting Three Wheeler

Personal electric vehicle concept for urban transportation. It is fitted with an electric brushless motor in each wheel which also acts as a generator when braking.
Carbon fiber "exoskeleton", photovoltaic transparent polycarbonate body panels.
It has the possibility to accommodate a passenger in the luggage place behind the driver.
Leaning can be performed only when the driver drags the handlebar towards him (her), so an electro-hidraulic servo will lift the gravity center of the vehicle by acting on the piston that connects the swing arm. Letting go the handlebar will cause stabilizing the vehicle by lowering the COG.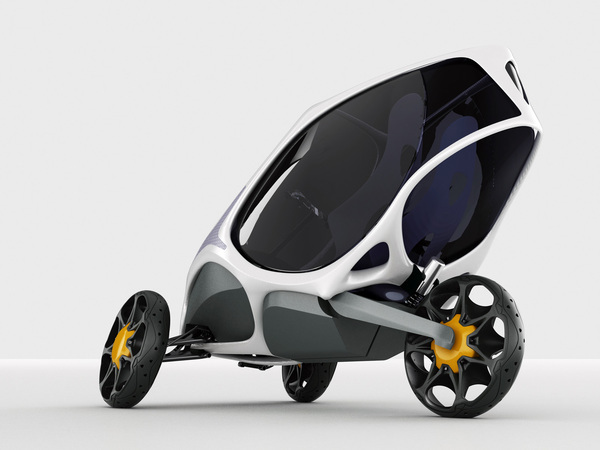 I know you wanted to see the wheel... this is a simplified version of one of my posters for my dissertation, but I will post it as a separate thread and give you the whole story.