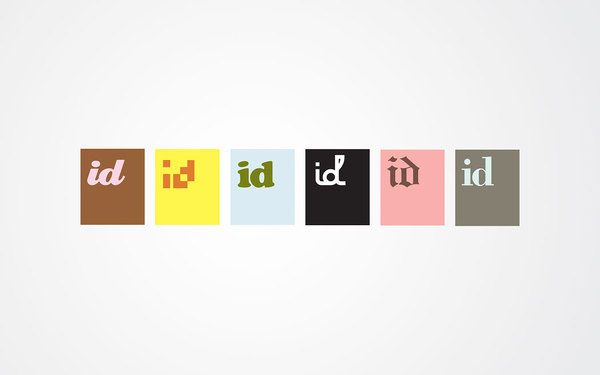 ID Branding expresses its identity in a variety of fonts and colors and using 6 variations of a logo.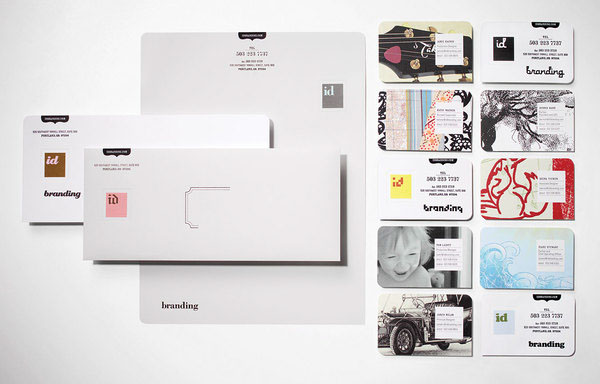 The 6 logo variations were applied to the identity system as a series of stickers.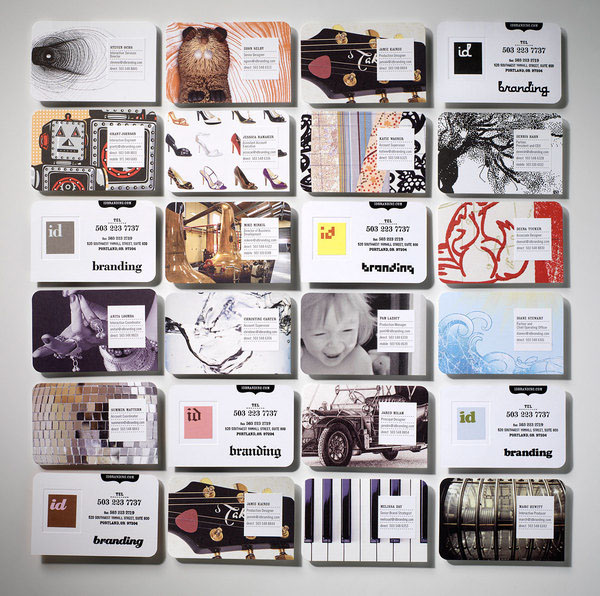 The ID Branding employees were asked to relate their own personal "identity". Those insights were then translated into a representative image that each employee adorned on the back of their card. Together the images visually represent the ecosystem of ID Branding's culture.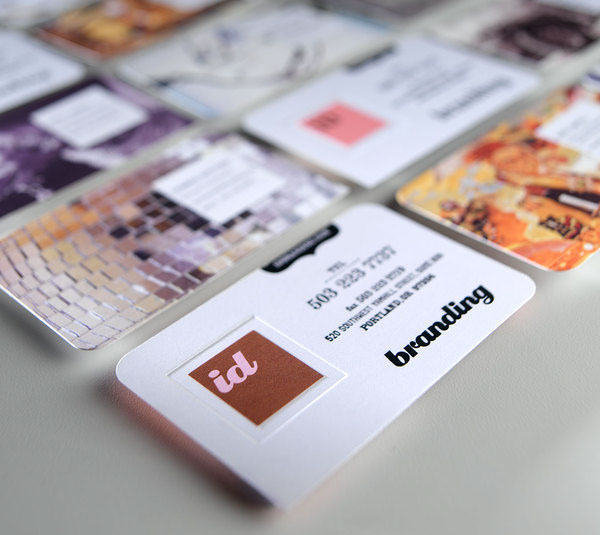 The variation of imagery on the back of the cards contrasts the simplicity of black and white letter pressed printing on the fronts. Embossing and rounded corners were added as critical final touches.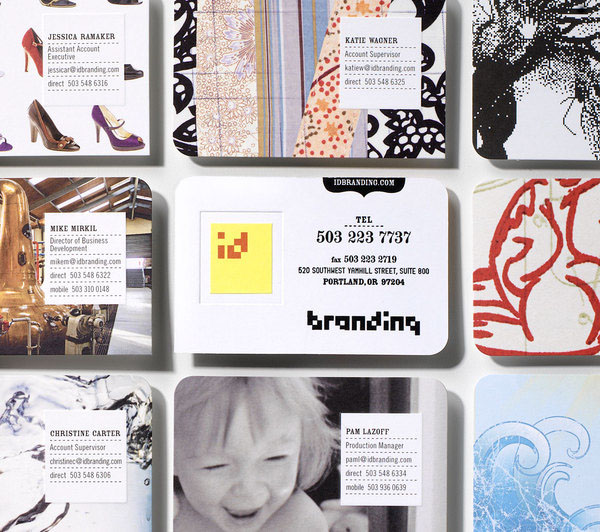 Besides being a beautiful system that the entire company is proud of, the new identity performs it's intended business objective of starting conversation, and allowing us to tell our unique brand story.