Invite for a private event to be held at the offices of ID Branding.
Kerri Martin, former client at Volkswagen was guest speaker. Her topicwas,
"The complexity of the agency-client relationship demandstransparency."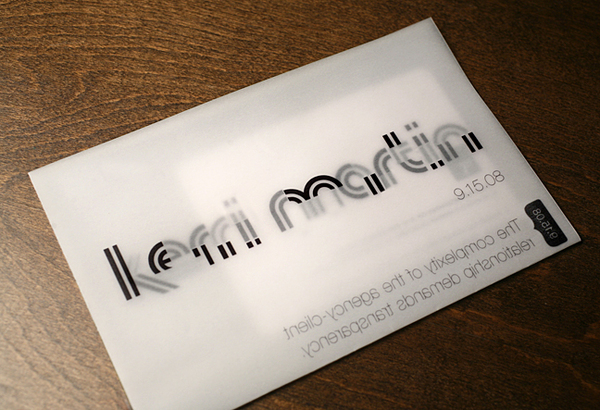 The event was small (50-100 people,) so we had to get creative with a low cost solution that we could print off our own office's printer. The final mailer was printed on transparent vellum paper. Kerri's name (the guest speaker) would be built on the cover when the paper was layered and overlapped. The final piece would fold down to a mailable size.