edition that pays homage to a man, his existence devoted to music, and the work he realised on sound games.
the publication consists, on the one hand, of a set of musical scores, interpretations and graphic explorations, and on the other hand, of an assortment of texts related to his life, his research and his vocation.
this project provides the tools to share his work and his love for music and people. ultimately, it aims to revive a great man and serves to emphasize the privilege of being able to share with him the last years of his life.
 
histoire sonore — regard sur l'œuvre de robert léonard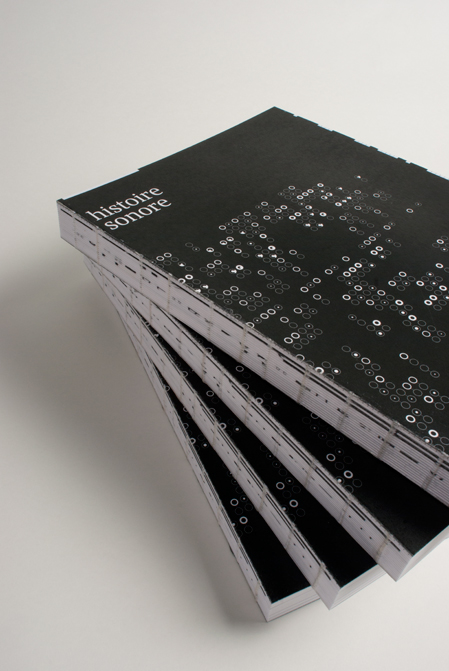 220 × 310mm

(closed)


440 × 310mm

(opened)
daunendruck white 1.8, 100g
daunendruck white 1.5, 200g
ludovic balland
jonas vœgeli