Do You Come Here Often?
Series of Pick Up Lines on Business Cards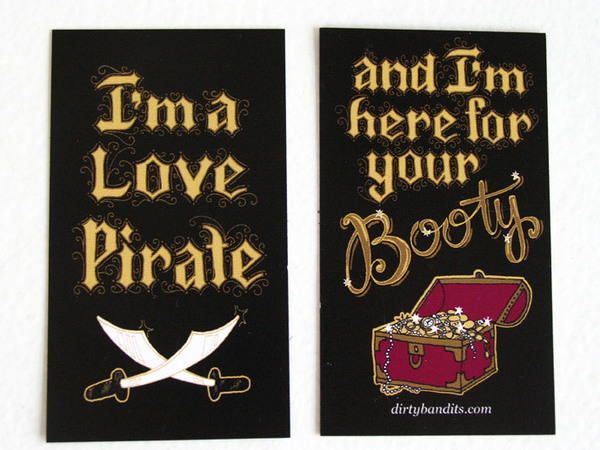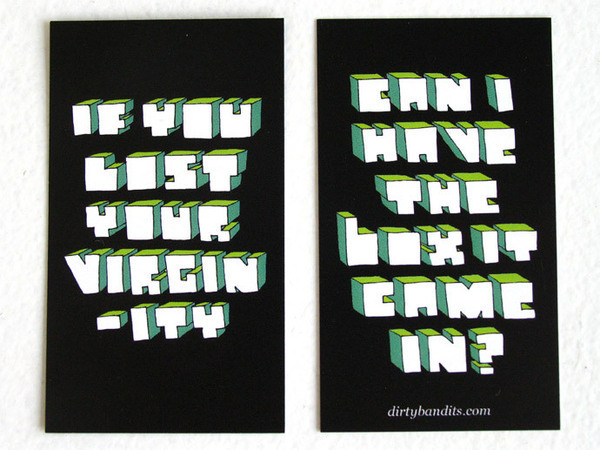 Do You Come here often is the title of this series of pick up lines with hand drawn typography and illustrations. They are meant to make you smile and possibly even get you laid!There are 10 business card size cards (2 x 3.5 each) total in the whole series. The series is made up of entirely hand drawn type and illustrations. Cards are printed on 14pt cover stock.
The set comes with one of each card.
* Do You Come Here Often? / Call Me
* Hey Baby, If You Were Words On Paper / Youd Be Fine Print
* Do You Believe In Love at First Sight / Or Should I Walk By Again?
* Nice Legs / What Time Do The Open
* Are Those Space Pants / Because Your Ass is Out of This World
* How Much Does a Polar Bear Weigh? / Enough to Break The Ice
* If You Were a Booger / Id Pick You First
* Whats the Difference Between a Boner and a Maserati? / I Dont Have a Maserati
* If You Lost Your Virginity / Can I Have the Box it Came In?
* Im a Love Pirate / And Im Here For Your Booty
Cards for sale on etsy -
Or you can order the full set in a silver engraved business card case: