beachTuff Convertible Beach Cart 
beachTuff™ is a beach cart that converts into a beach chair and side table. The dolly-style cart can be used to haul all of your family's beach gear from the car to your favorite beach spot. And once you are there, it converts into a full-featured beach chair and side table.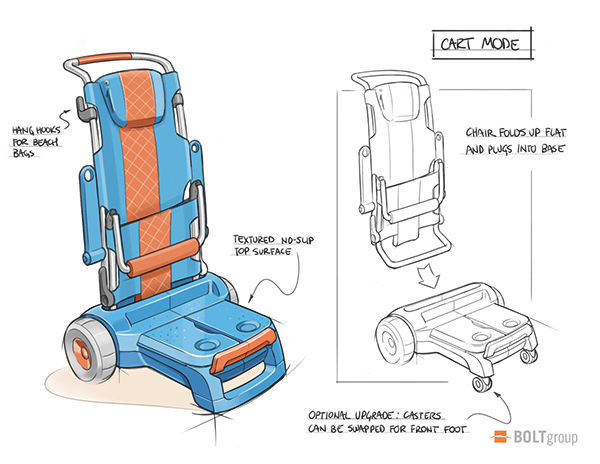 beachTuff was the winner of the 2013 Surf Expo "Best New Design" Award. The product is expected to be available Summer 2013. Check out 
http://beachtuff.com/
for availability.