Before we continue with the TUBE MONSTER series I decided to be part of the worldwide Zombie Apocalypse.
"So I stepped deep down into my lab and created some
"ZOMBIE GOOO!"
put it into a tube so whenever you want you can squeeze out your own little ZOMBIE.
While squeezing - be aware that the zombie could grab your head and rip out your brain - you've been warned!!!"
ZOMBIE GOOO! is another cooperation between VISEone & Flying LuLu.
It will be aprox. 8" in height
We are planning several colorways(tba)
Edition size is not set yet.
I will release ZOMBIE GOOO! at NYCC 2013 at TENACIOUS COLLECTIVE BOOTH #208
1st RELEASE: NYCC EXCLUSIVE YELLOW EDITION (limited to 100)
Original green Edition | limited to 450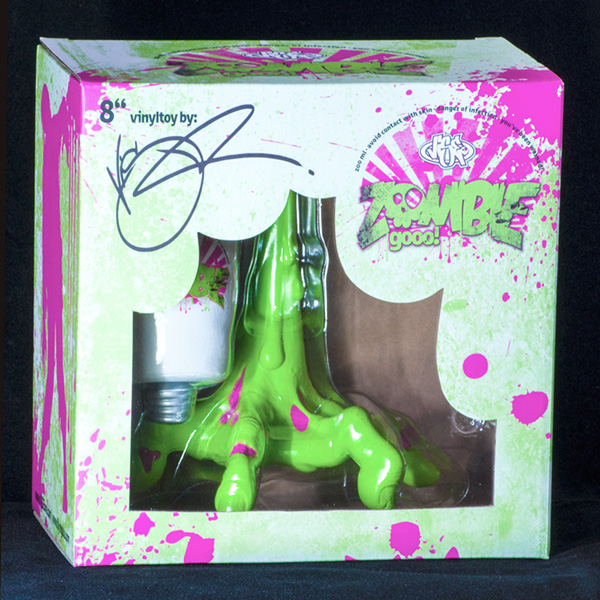 RENDER IMAGES
- sculpted with ZBrush
FIRST PULL - MASTER MOLD PIECE