Key section Taken from the brief_
"We want to crush any misconceptions printers may have about Italian luxury paper. Your idea should clearly communicate that Fedrigoni not only produce high-end papers, but inform them of the diverse range and price offering we provide.
Printers are known for their suits and formal approach, we want you to turn this on its head and create a fun, tongue and cheek way to target them which is memorable and maybe even makes them laugh!"
_
We have created a range of products which will showcase Fedrigoni's wide range of high-end stock, while again showing how versatile the papers are that they offer. We have done this by generating an innovative approach to this brief by linking right back to Fedrigoni's Italian origins with arguably Italy's most famous food, the pizza. 

The hand crafted paper pizza will be delivered to the target audience in the form of direct delivery. This ensures that the target market is directly involved with Fedrigoni and the product. The use of this technique  will kill the misconception that Fedrigoni is unaffordable by linking it with the pizza which is 100% affordable.
The toppings we have created are based on the most popular choices according to the public. 

These toppings are made using a range of different stocks to showcase the range that is on offer from Fedrigoni. This innovative idea moves away from the traditional sample swatch book. Communicating this information in a relaxed, creative manor. 
_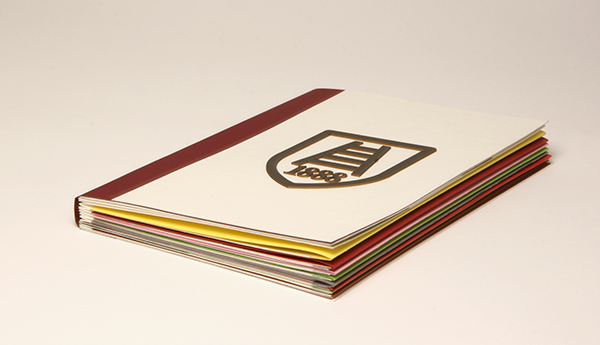 _

The publication is designed to work as a swatch book in a much more creative way. 

The design is inspired by traditional Italian cuisine and recipe books. 

We have made Fedrigoni papers sound as delicious as the publics favourite toppings 

"Our luxury smooth,uncoated 250gsm Lampone tomato sauce is made with fresh tomatoes from the fields of Verona Italy"

However the main concept behind the publication is to engage the target audience and get them involved by creating their own Fedrigoni pizza "creating the taste of Italy" using the net designs that are provided within the publication.