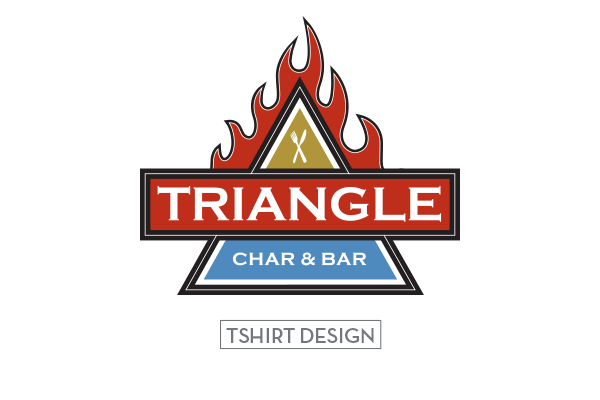 Triangle Char and Bar has been the center of the trendy Avondale neighborhood in West Ashley for years. Formerly a filling station, it has been remodeled into the coolest open air bar in Charleston. In the spring and fall, their garage doors open entirely creating an open air dining environment like no other.

Enjoy killer local grass fed beef burgers from Hill Creek Farms, a sweet selection of tacos, and an amazing array of tasty bar snacks and apps. Our huge list of craft beers, solid selection of quality wines, and jumbo cocktails will have you relaxed in no time.
T Shirts were designed around their eclectic menu and atmosphere. Some of the shirts reflect some of the best known burgers, 
such as the
Hot Sh##

, grass fed beef, chorizo, friend egg,
jalapeno, and pepper jack cheese.