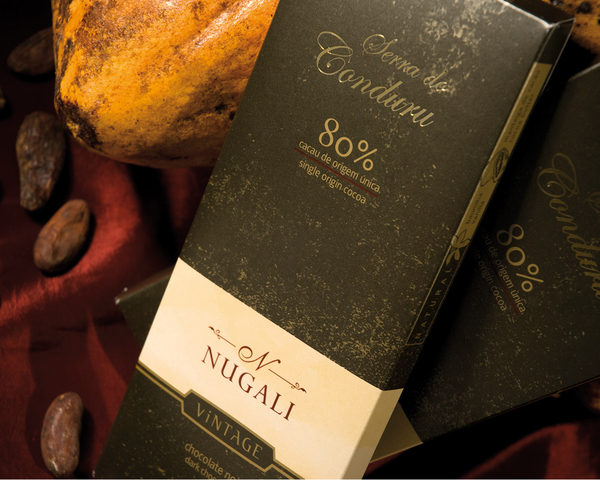 Projeto de embalagem do chocolate Vintage Serra do Conduru desenvolvido para NUGALI.
Diferenciais: Impressão em 5 cores, utilizando o dourado como base. O fechamento na parte posterior é feito com um lacre remetendo aos antigos lacres de cera.



Vintage Serra chocolate's packaging project designed to NUGALI.
Differentials: printable in five colours, using gold as base colour.The back locking is made of a "seal" which recalls the old wax seals.