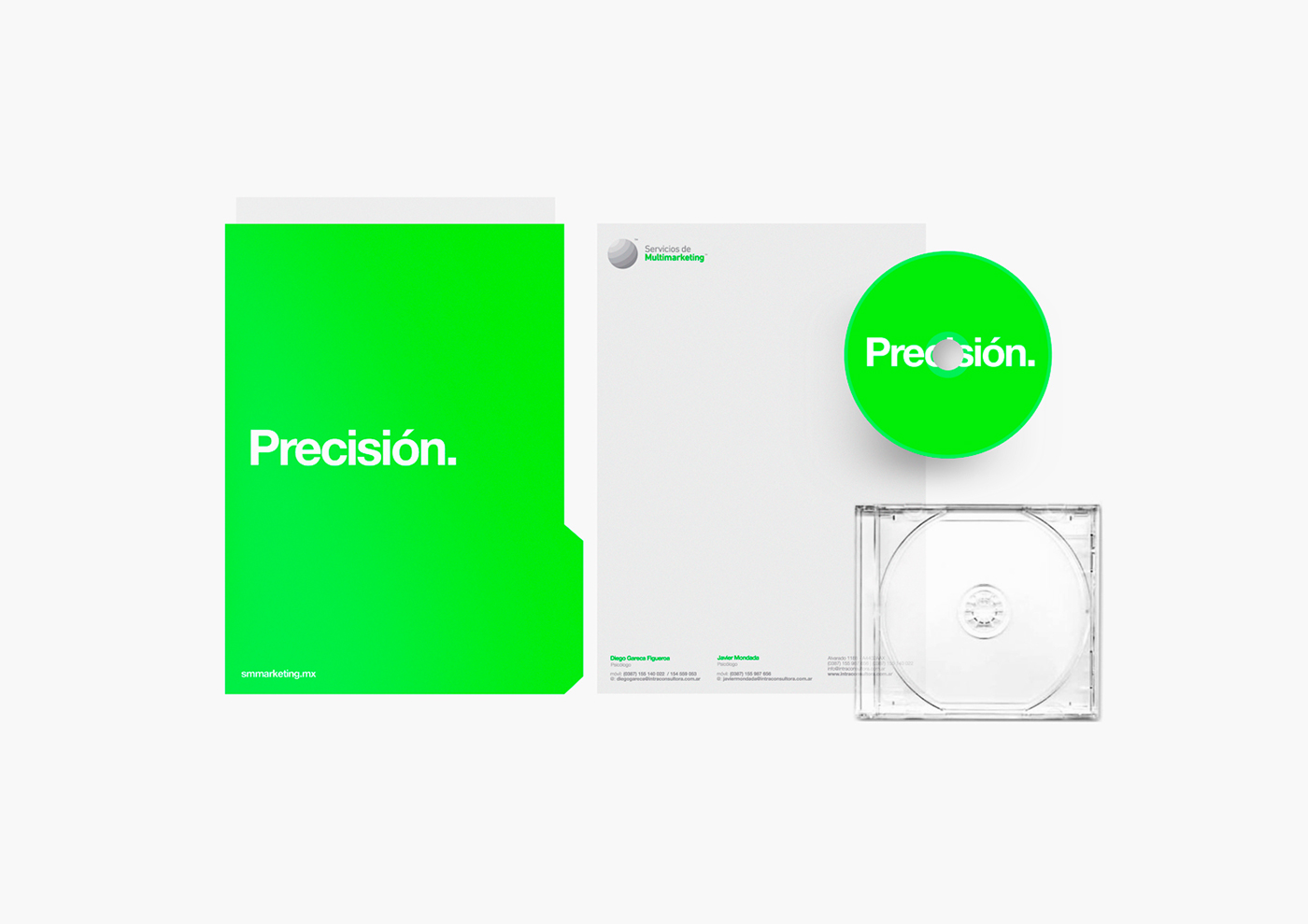 Identity design for Multimarketing Company based in Mexico, operating in a global marketplace. Sdm services are highly valued by a huge number of companies because of the high quality and leading work. Our task as a branding studio was to communicate the company spirit. Following strategic steps with our client, our creative team develop conceptual themes for the brand. Focus, Perfection, Accuracy, Leadership, Innovation, Strength. The simplicity behind the brand enables high legibility and comprehension. Concise visual elements to communicate the company values and guiding concepts. The combination of a minimal environment and highly saturated brand color creates a brand with real visibility and recognition.
ESP. (Servicios de Multimarketing) es una de las compañías líderes en el sector de Marketing de México. Empatía® fue contratado para diseñar la imagen global de esta creciente empresa mexicana. Con un diseño moderno y puro, desarollamos una identidad práctica y concisa.
#designbyempatia  
                 ––2013






www.helloempatia.com
Designed in Argentina by Empatía®. 
© All rights reserved.