The concept for this site was based on the performances and on the stage, in other words, 
information is the spectacle on stage, the stage of TAGV.
The aim was to focus the information, the information is the main character in this site.
- Interactivity;
- Best "user experience";
- Organization;
- Innovation;
- Hierarchy.
 
The timeline is divided into three parts. From left to the center are past events. In the center are,
featured, today's events. From center to the left are the upcoming events.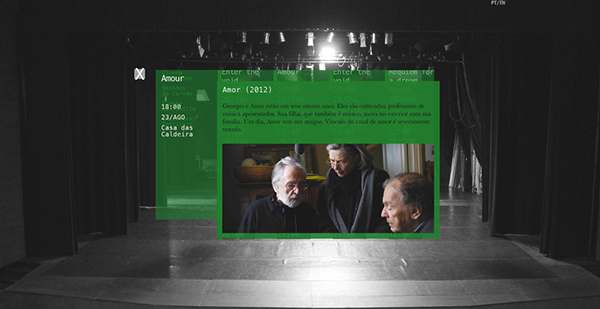 Used languages:
HTML5;
CSS3;
JavaScript;
JQuery.