As we speak of Casal Garcia, we think about freshness, joy and youth, but the same doesn't happen when we look at the design chosen by the brand.
          Therefore, rebranding it and creating a completely new design, I tried to represent a younger brand without escaping from the initial identity.
          For the new brand, I used a logo that will only be defined by his typography and by a floral element inspired  in the lace belonging to the history of the brand.



          Since the original colour is dark blue, I decided not to change it and simply add another shade.
I chose the light blue so it wouldn't be so old and dark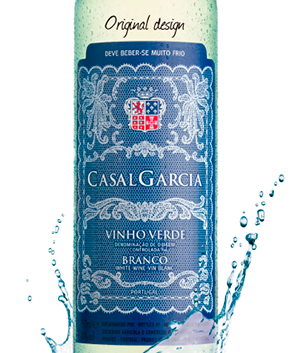 To create the new label, I started from the lace and the idea of a couple of birds that had already been used as their hallmark in the fifties, instead of an only typography logo. Also, continuing the idea of the brand, I wanted to make the label more modern, so I played with the transparency of the white wine and the bottle, with the colours and focused the label on the birds. It's more fun to have an image popping up to your eyes than the regular words naming the wine.